As I talked about in my last blog post, just because a piece of china has imperfections does NOT mean that it can't be perfect for an upcycle project! If a piece of china is too old or damaged to be used on the table, my go-to recommendation is to make a plate wall. In this post I go more in-depth about how to make your own perfectly imperfect wall of vintage china.
We added some faux plants to the mantle to give our plate wall an extra pop of color.
Plate walls are an elegant and eco-friendly way to brighten up just about any space. (I should know since I have two of them - one above the mantle in my dining room, and another in my workshop.) Displaying china above eye level is a great way to ensure that no one will ever notice a little nick, stain or crack. Every plate on this wall above our fireplace has some sort of issue, but you'd never know:
---
The Secret to a Building a Great Plate Wall is....Make a Template!

I confess that I really don't like hanging or measuring things—especially when dealing with delicate plates that can break if they fall. The #1 way to avoid having to do this more than once is to make a solid plan. I recommend laying out the plates in advance and tracing them onto a big piece of paper that you can tape to the wall and use as a template.
Here is a breakdown of the whole process from start to finish—starring my husband, BTC's Chief Unpaid Intern: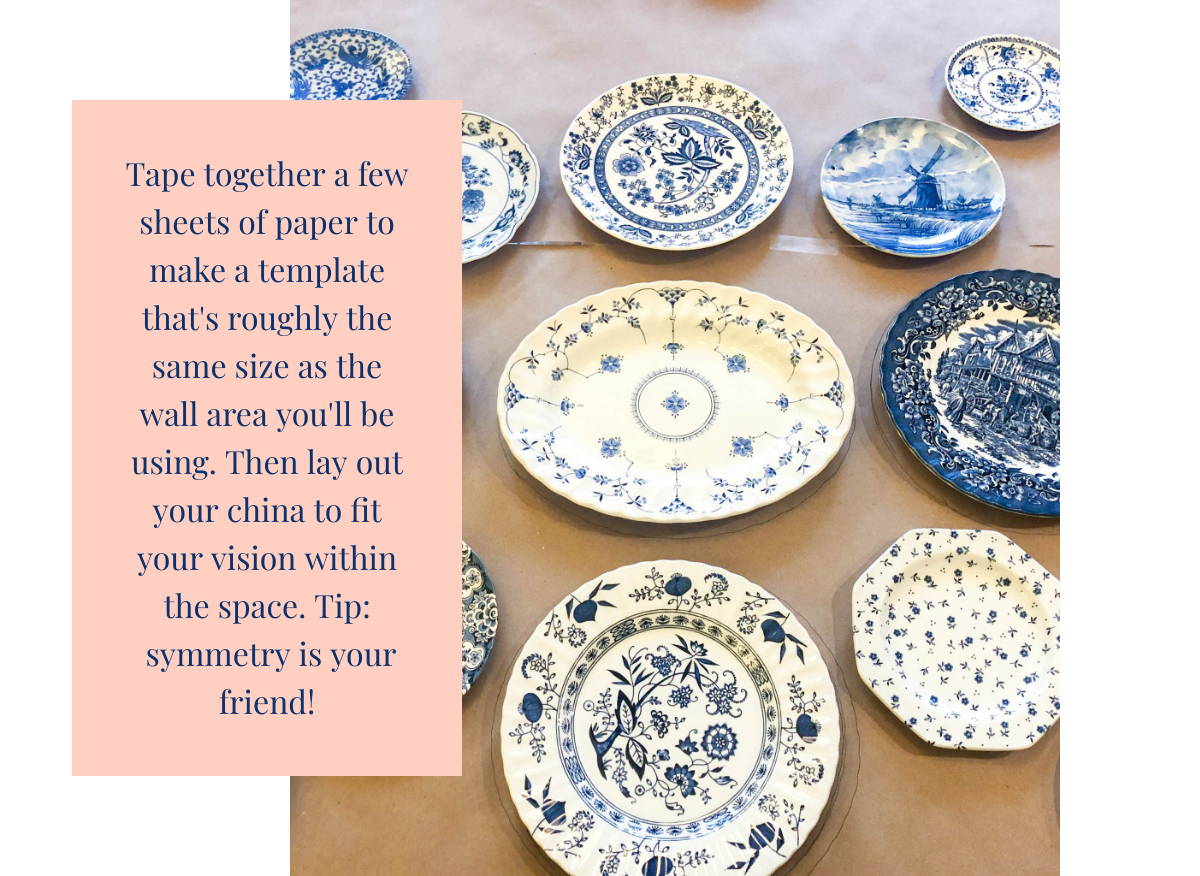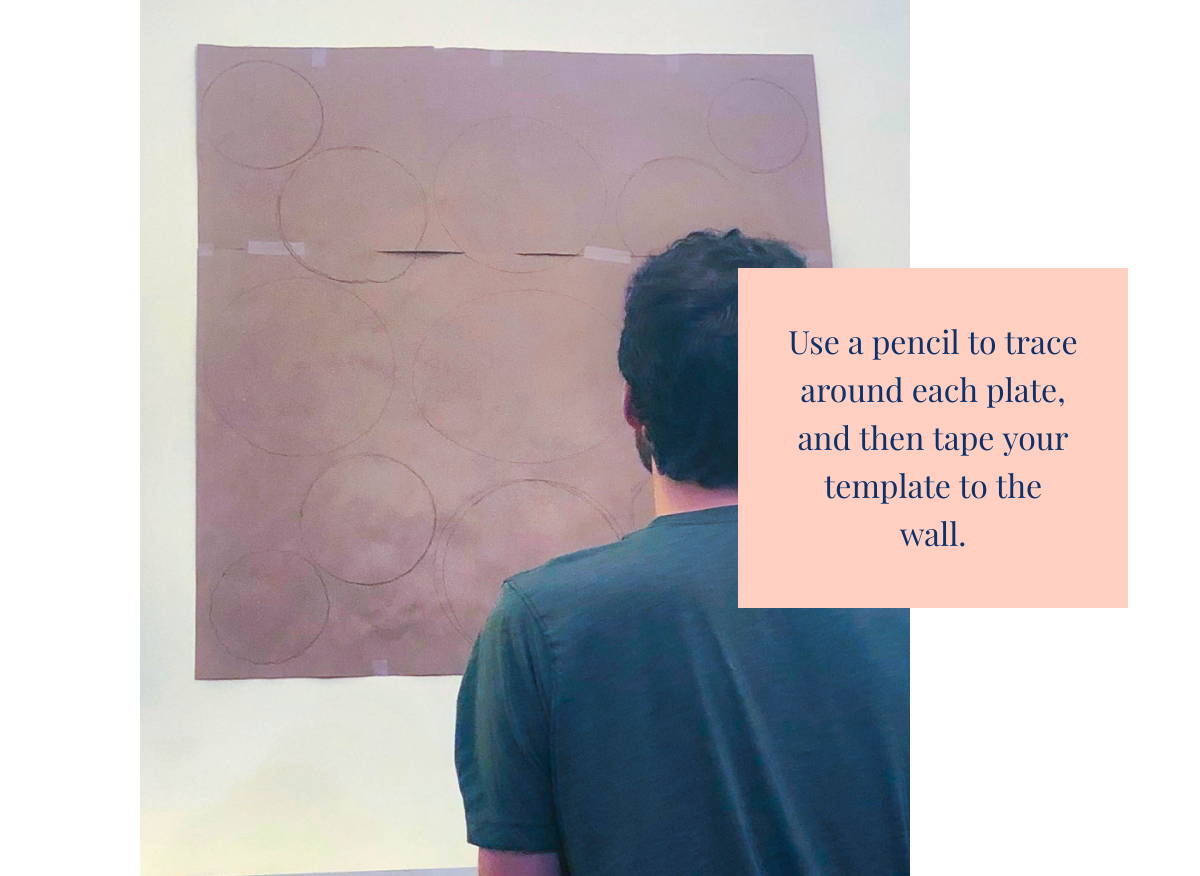 Tip: Use plate hangers to help your plates stay securely fastened to the wall. They come in several sizes to hold your plates perfectly.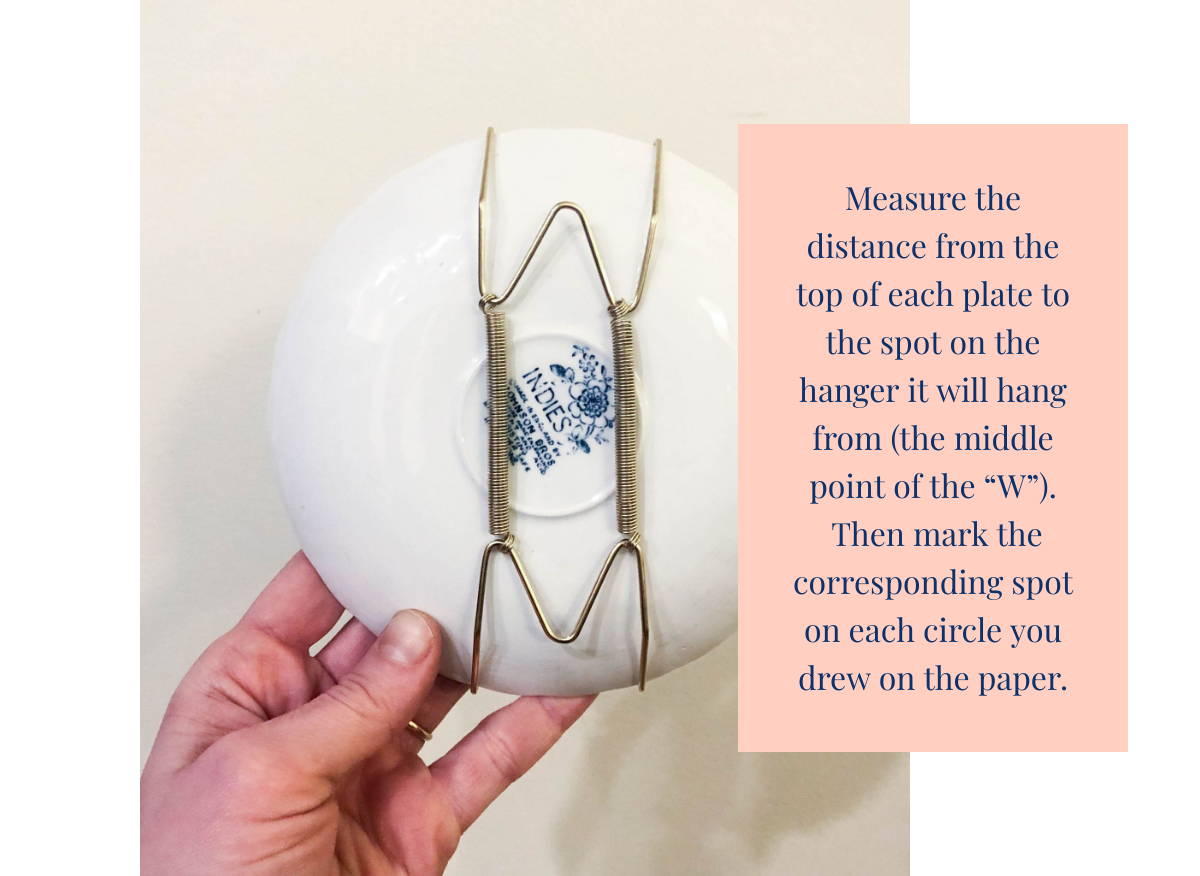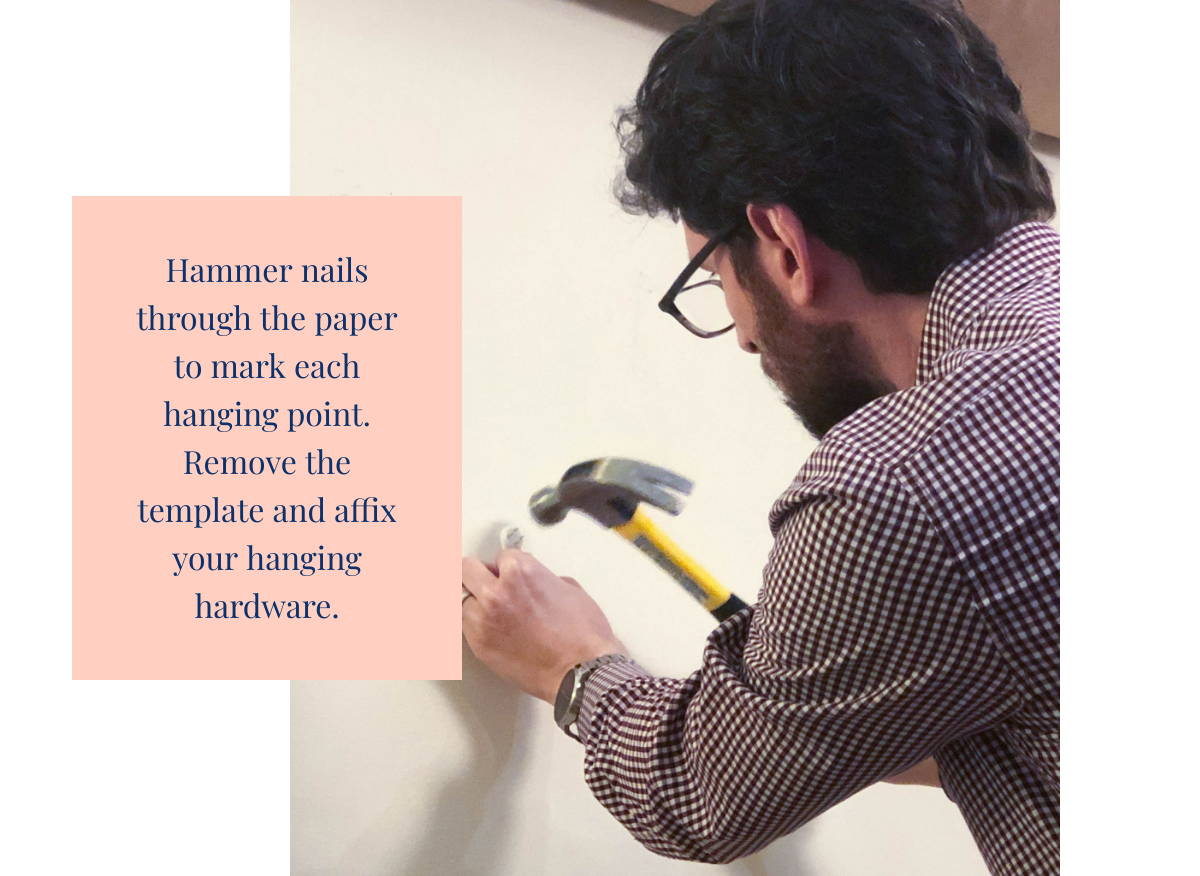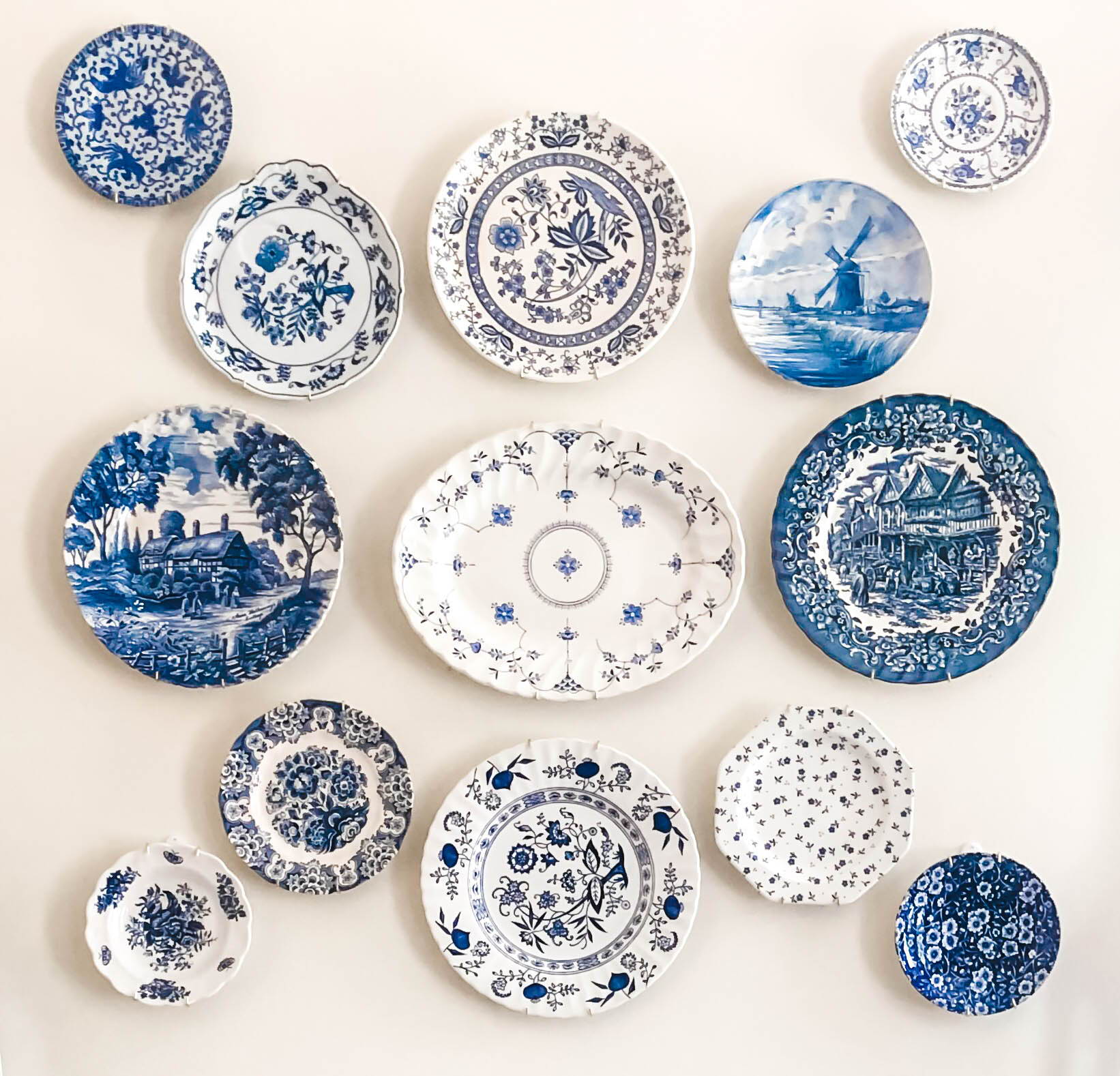 Last step, hang your plates on the wall! Voila—your beautiful plate wall is complete!
---
Let's Make a Plate Wall Together!
You can make a plate wall with anything, but I'm clearly partial to the mismatched Blue & White aesthetic. I've had several Stoopside and Zoom appointments lately with clients looking to build out a plate wall with Blue & White china, and I'd love to walk you through the process.
For Zoom clients, I bring out all of my patterns and plate sizes and help you mix and match them to get the look you're trying to achieve. Then I can put together your cart for you to make your order seamless.
For Stoopside, you get an added benefit: While I don't generally sell imperfect china online, I offer imperfect pieces at a discount to Stoopside clients. You could save up to 50% on your plate wall if you visit in person!
---