Everything I know about tablescapes I learned from my mother. She's the ultimate hostess, and always knows exactly what small touches to add to elevate the decor and make guests feel welcome and festive. As founder of
The Brooklyn Teacup
, setting the tone by setting the table for a meal or event has become an artform I embrace and continuously evolve.
---
The Brooklyn Teacup's
Top Tips for a
Memorable & Inviting Tablescape
Tip #1: Pair something familiar with something unexpected, intriguing, or refreshing.
This way, guests feel at ease but also have something to ooh and ahh over to make the occasion feel special. For the holidays, for example, my mom always uses the family china but changes up other aspects of the décor, like chargers, napkin rings, runners, candles (you name it, really!)—to keep the table feeling fresh and exciting.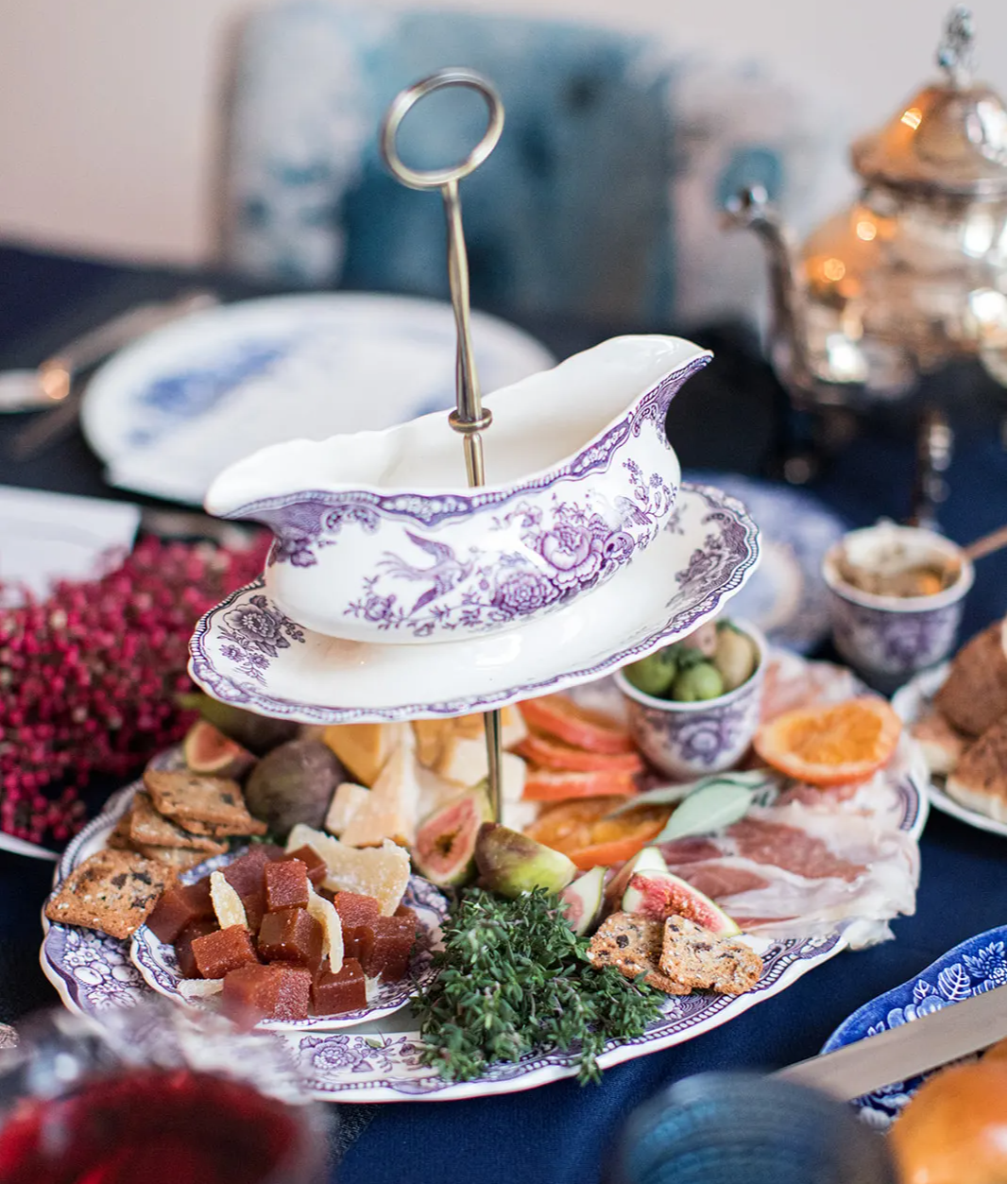 Tip#2. Incorporate seasonal elements like a sprig of fresh herbs to drinks or local flowers from the farmer's market.
Placecards are another area for personalizing your table with a seasonal flair—come Fall holidays and gatherings, our family introduces leaves, acorns, pinecones, mini pumpkins (and more) to make individual guests feel welcome and to get them in the holiday spirit (or spirit of the occasion).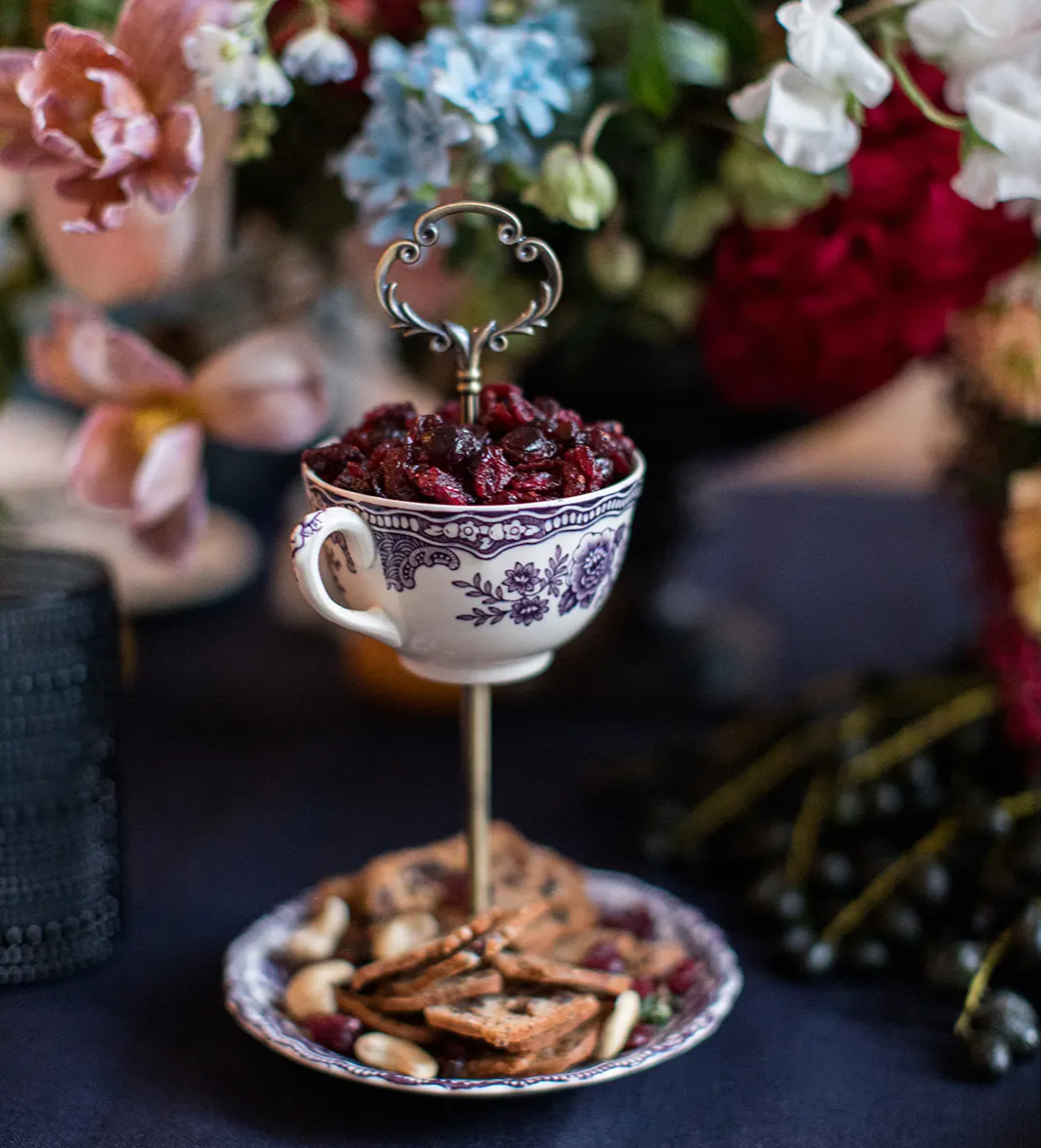 Tip #3: Choose at least one piece of décor that doubles as a conversation starter.
I love repurposing pieces that have meaning or significance to my table. It adds visual interest, dimension, and can creates a topic of conversation to kick off the meal. I especially love turning the china pieces we don't often use into decorative flourishes on the table. For example, upcycled teacups & saucers serve as a perfect vessel for dried fruits and nuts. And can you think of a cuter or better use for grandma's teapot than as a flower vase?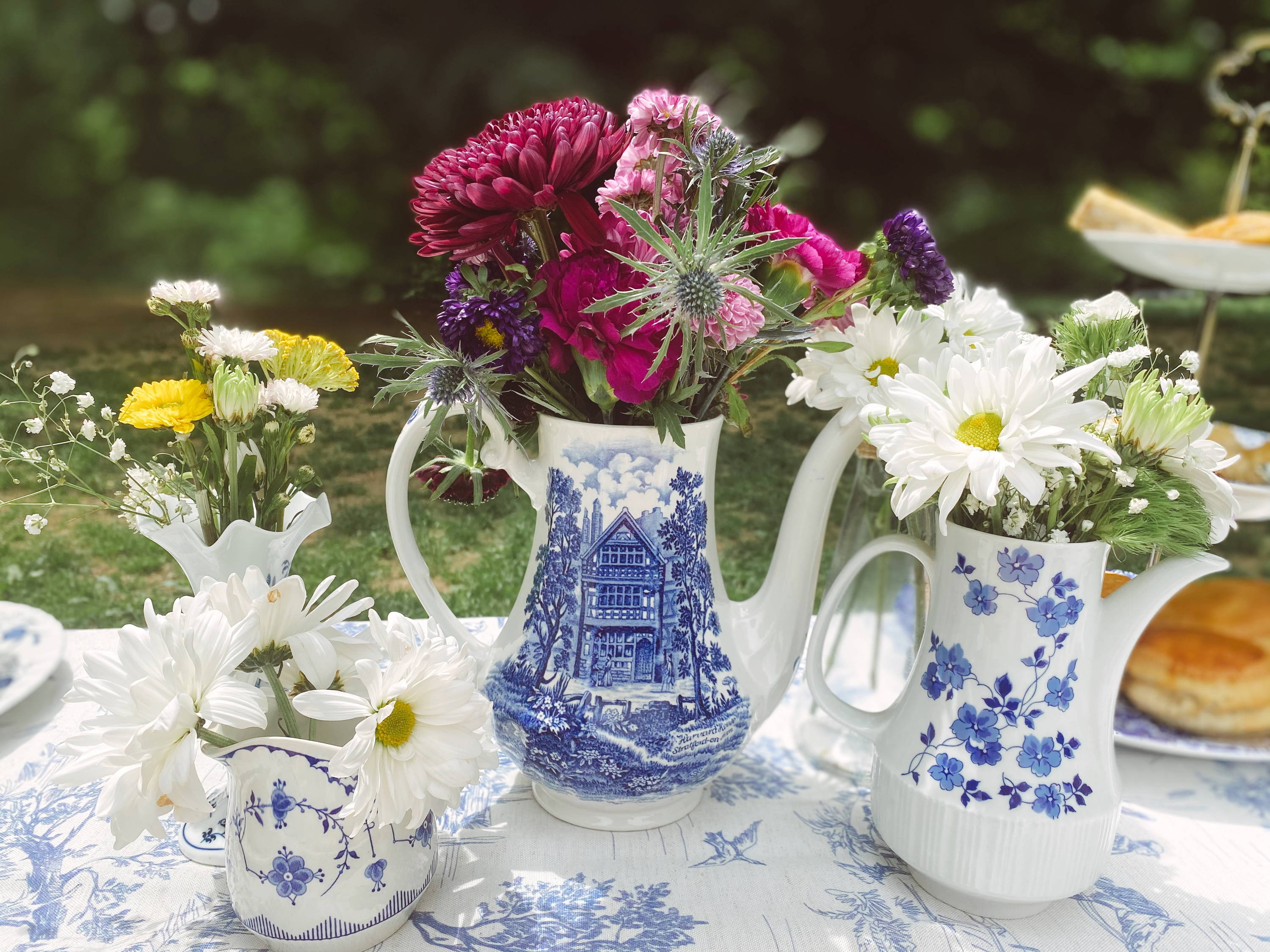 Bonus tip: Set the table the night before.
It's one less thing to worry about when you're getting ready to have people over! Plus, this way you can focus on what really matters —Spending time with your guests.
---
Do you have a favorite tip or go-to trick when you're hosting?
I'd love to know. Share in comments below!