Since that fateful Spring night in 2018 when I rescued a set of vintage china from the curb on trash night—aka: the story behind how The Brooklyn Teacup came to be—my china collection has grown considerably.
As someone who didn't register for china before getting married—insisting that my Brooklyn apartment was too small and I didn't want to own anything I wouldn't use regularly—the irony is not lost on me that my home is now literally packed to the gills with it.
FYI I was born 6 months before The Little Mermaid came out, so basically I'm the OG Ariel 😉 
---
The truth is, I've come to love these vintage pieces from bygone times. I collect them along with stories on my adventures and travels, at estate sales, vintage shops and beyond. I have also met so many generous customers and neighbors who have gifted me extra pieces that they no longer wanted.
But since I do still live in a Brooklyn apartment, I can't actually keep everything! My storage has nearly doubled since our feature on NBC back in March, and it's still not enough.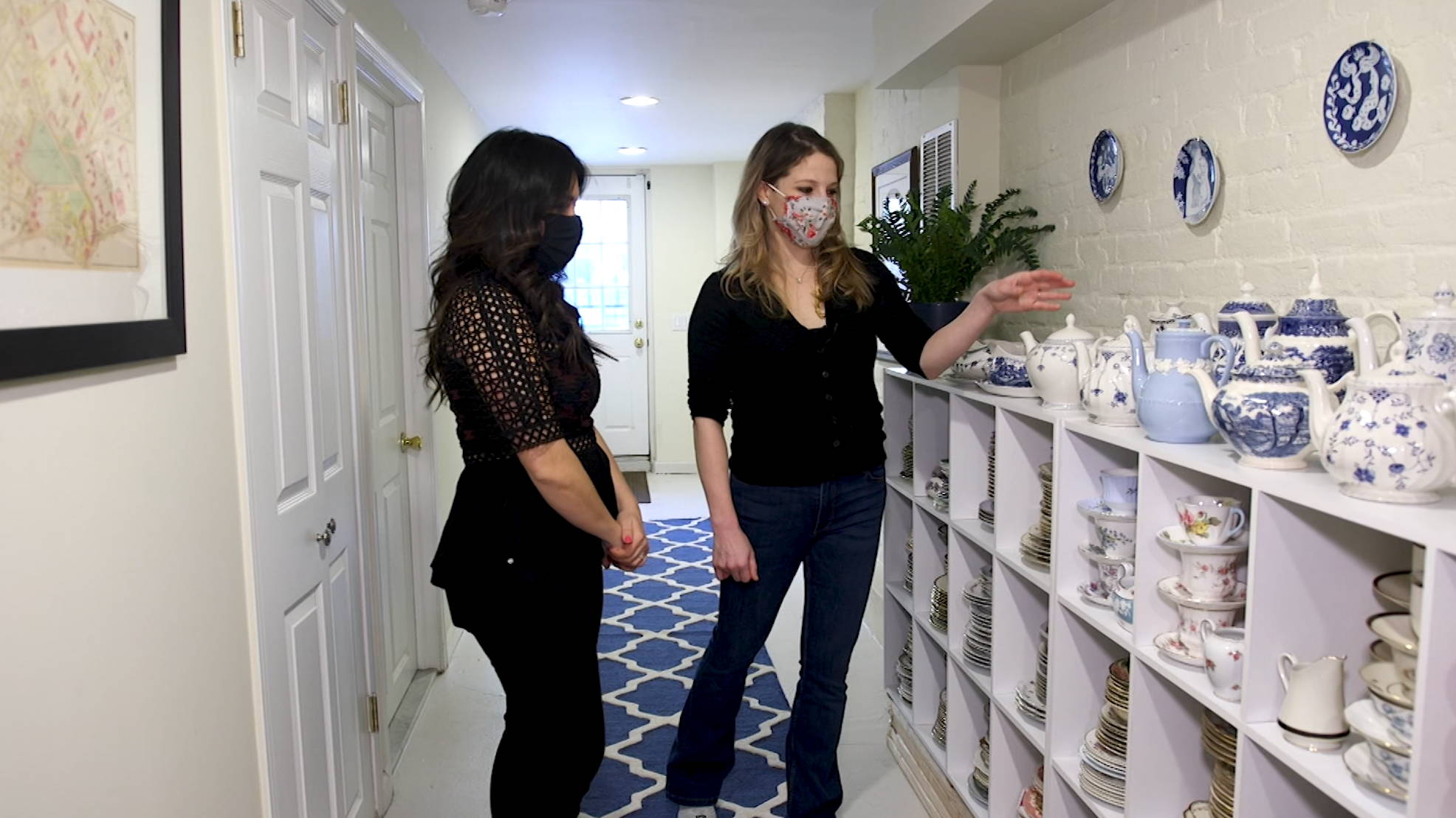 I've added 12 more shelves since this was filmed and they're already full!
---
Plates, Platters, Teapots & More
Which brings us to now. I wouldn't be able to stand by my slogan, "Put the Good China to Good Use," if I didn't "walk the walk" and resist the urge to simply accumulate teacups and coffee pots.
Thanks to help from Frankie, The Brooklyn Teacup's newest team member and the organizing wizard behind my workshop makeover, nearly all of our inventory—including our one-of-a-kind and rare finds—has been photographed, described and posted on the website, with a brand new navigation bar to make it easier than ever to find what you're looking for.
Now you can find all sorts of vintage serving pieces for your table that complement your tiered stands: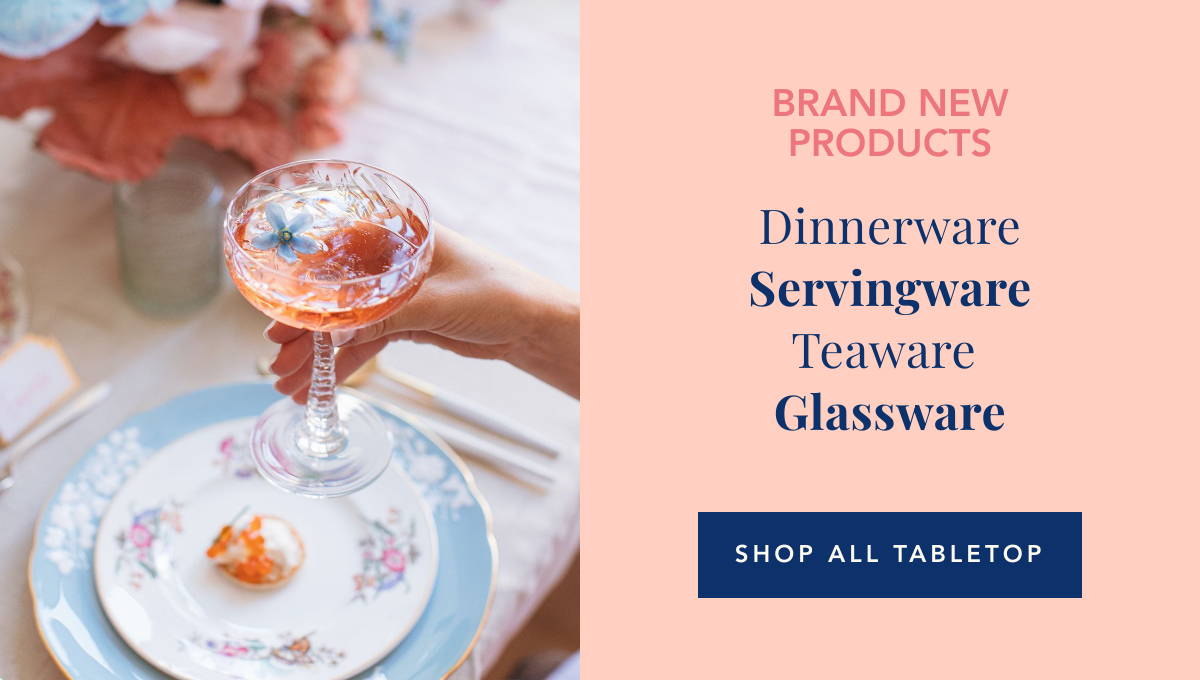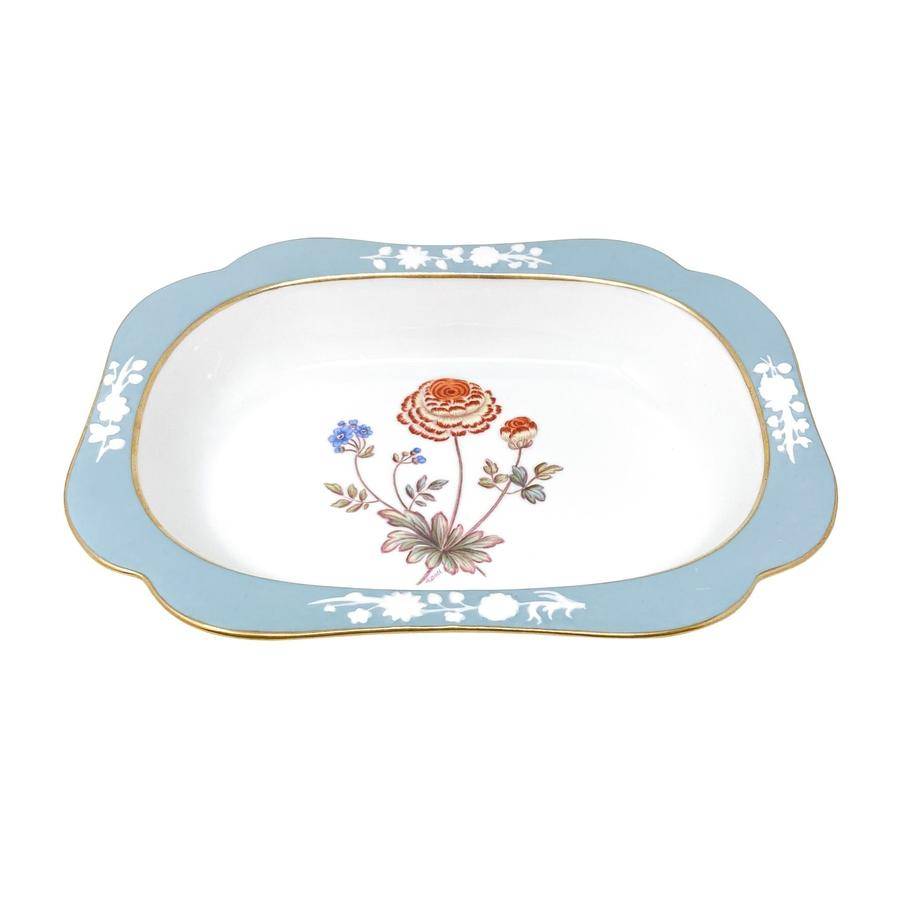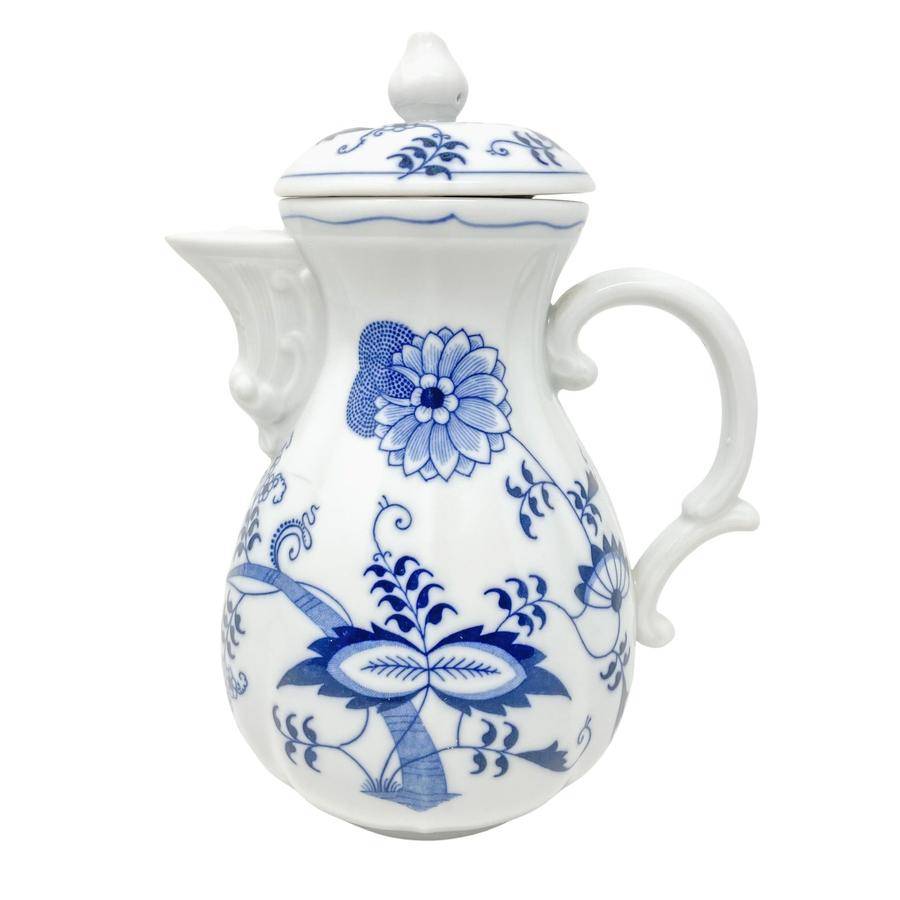 Just think of BTC as your one-Stoop shop for all things tableware! Of course, we ship all over the U.S. and beyond, but you can also book a time to meet at my Brooklyn stoop and take your treasures home with you on the same day.
---
BTC Exclusive Collections
In the process of adding so many new one-of-a kind listings to the shop, I've created a few curated collections to help you find what you're looking for. In addition to our best-selling blue and white collection, choose from the following categories:
Cottagecore: All things nostalgic, country/pastoral and grandma-chic
Delicate Rose: Romantic roses and rosebuds on simple china
Gilded: Gold and bold patterns that'll make you feel like royalty
Find these three BTC collections under the Collections tab on the homepage!
---
Express Upcycling—DIY Easy Peasy
One more thing! We've also made it easier to upcycle your own china. If you would like to skip a consultation session, use our *NEW Express Upcycle Form to select from the tiered stand options before checking out.Of course, I'm here to assist if you have any questions.
If you happen to visit the updated website and explore any of these new features, drop me a note. I'd love to hear what you think!
Enjoy the rest of your week!
---