In my few short years of being an entrepreneur of two small businesses, I have learned that life can look really different from one week to the next. Some weeks, things can feel completely and eerily quiet and the next, everything seems to be happening all at once. This is one of those those weeks! (For the record, I prefer the latter—but I'm working on appreciating the ebbs and flows).
Without any further ado, here's a quick rundown of what's brewing this week at The Brooklyn Teacup: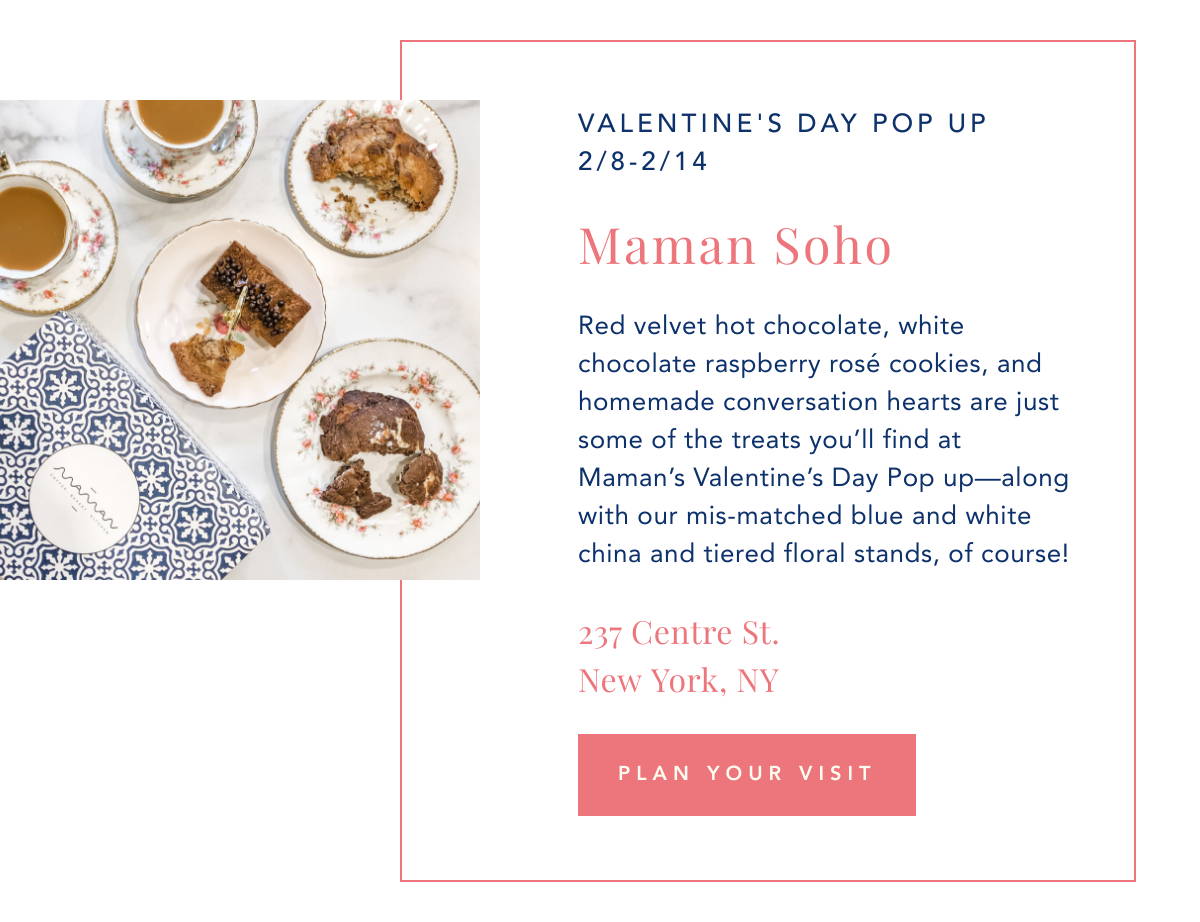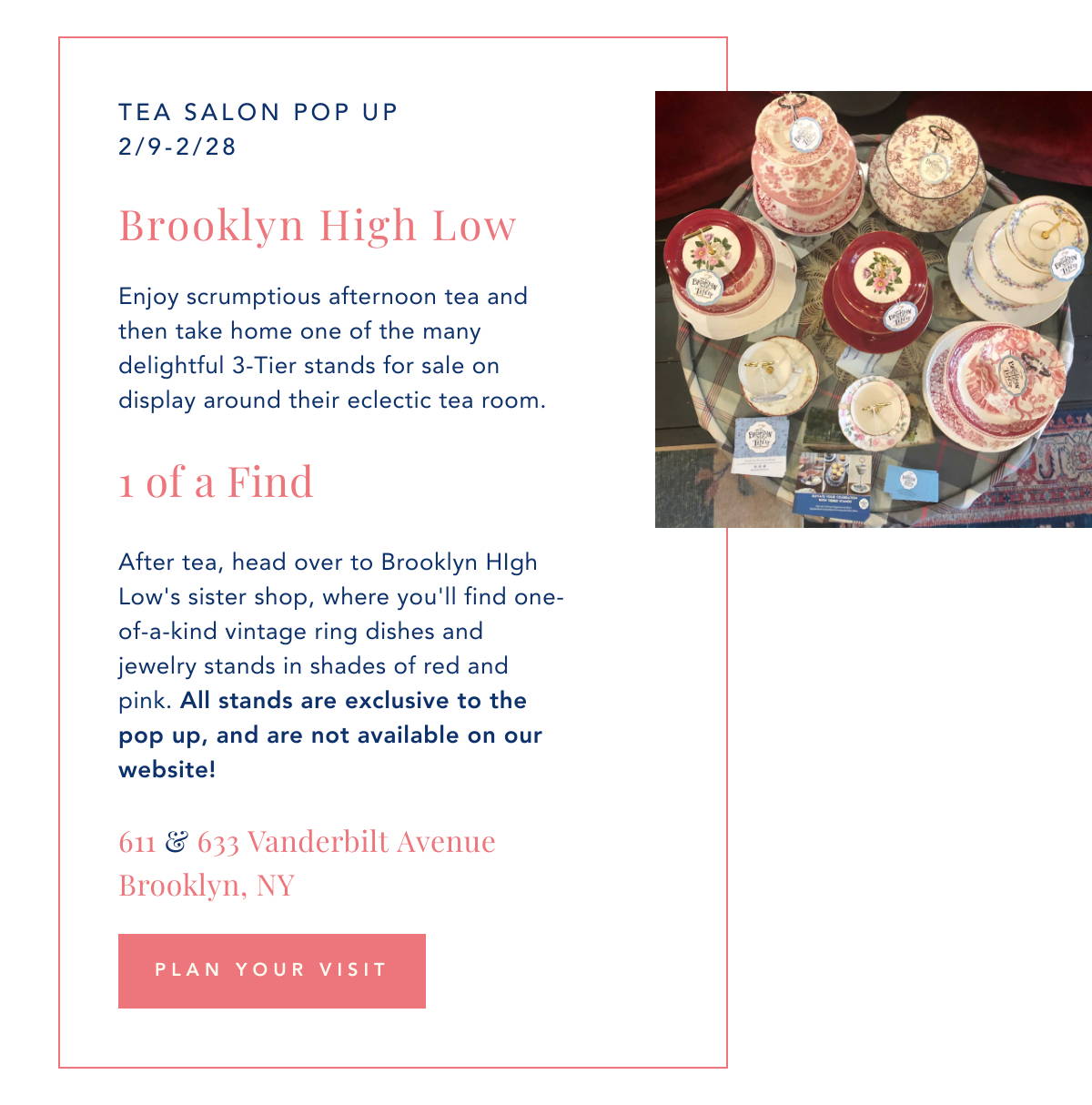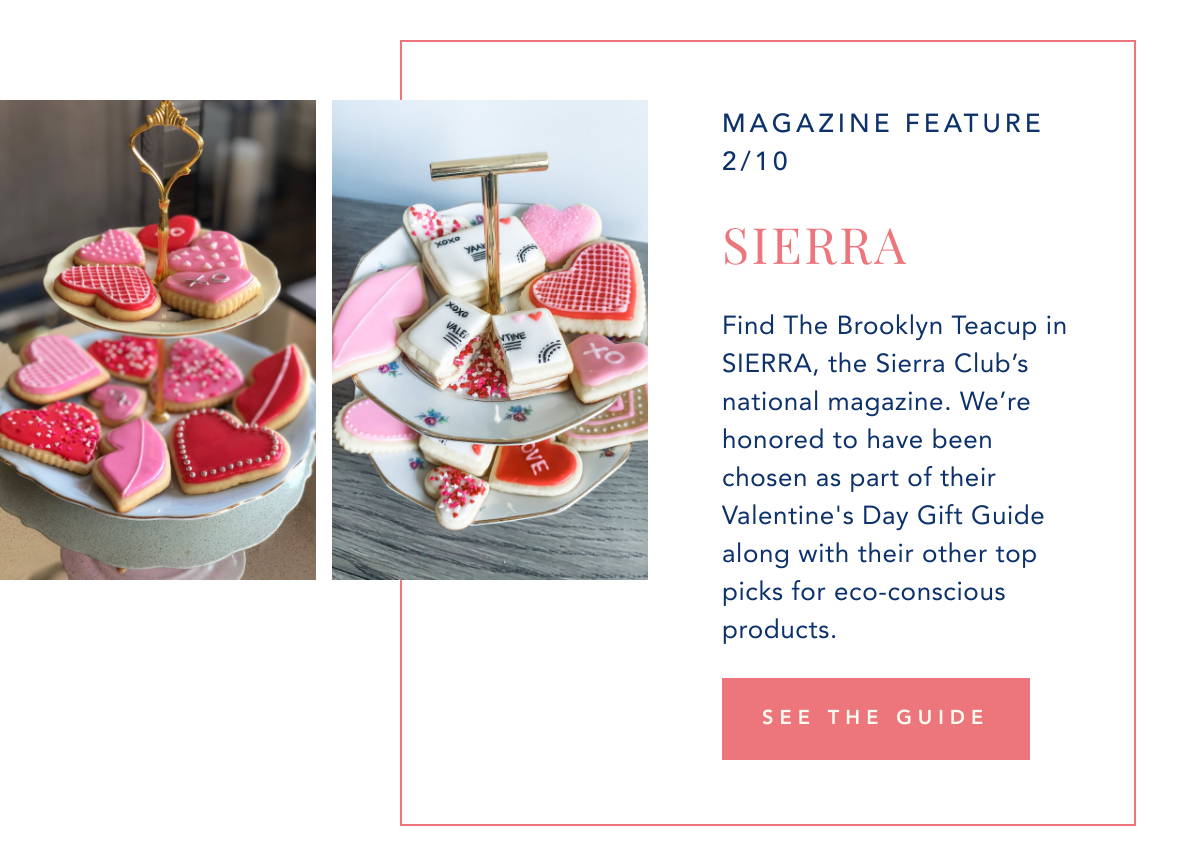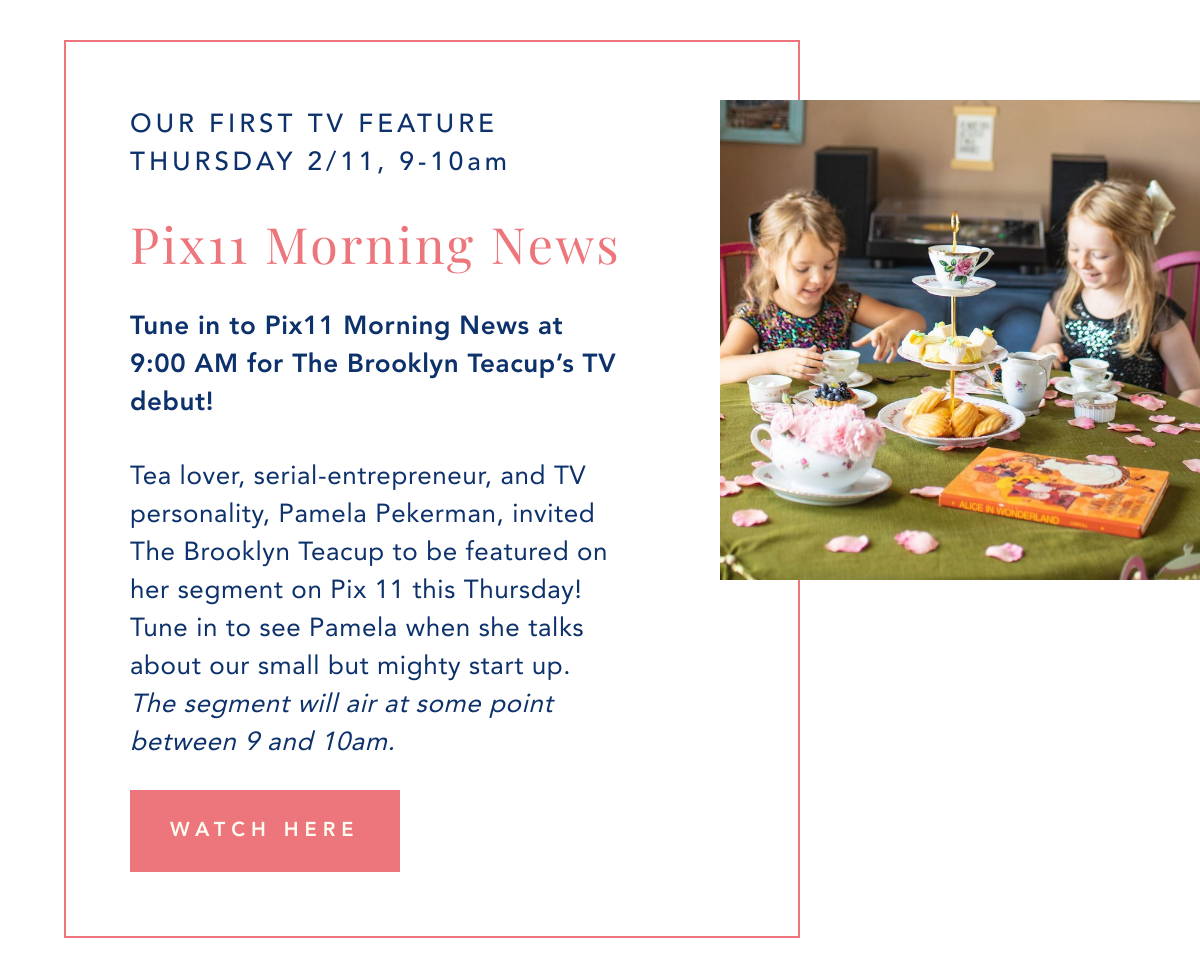 Thanks so much for all your love and support. Wishing you a safe and Happy Valentine's Day and long holiday weekend ahead!