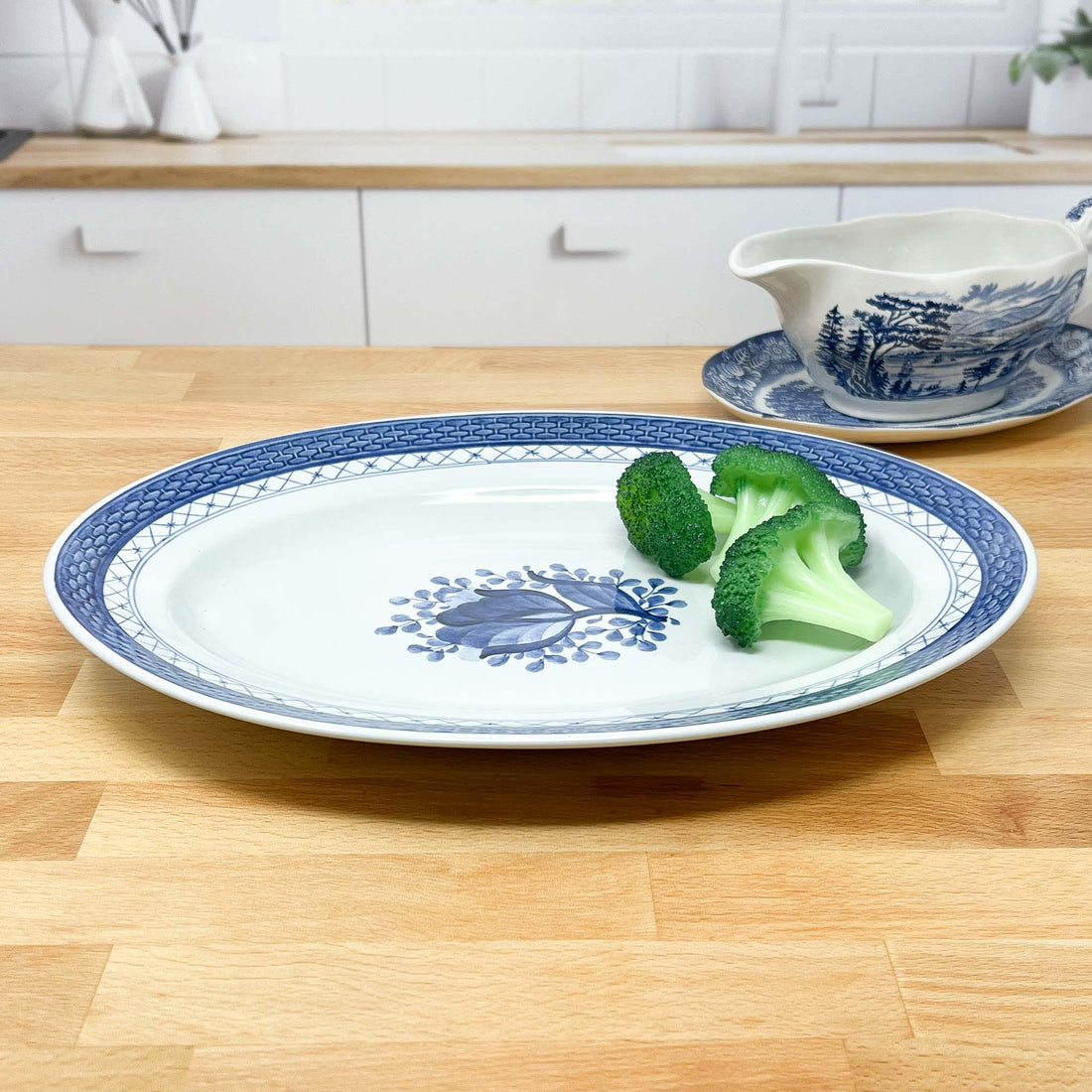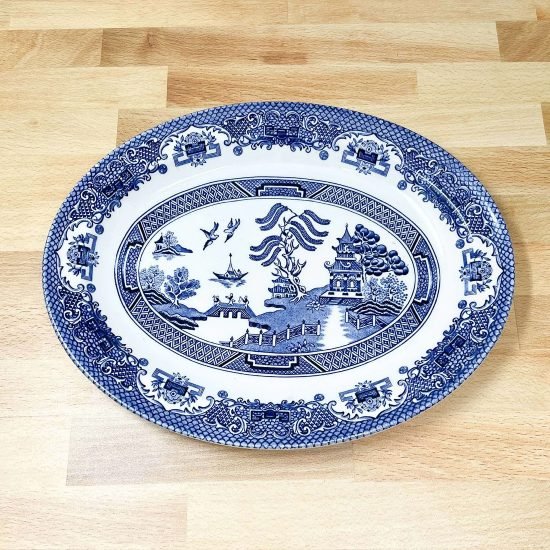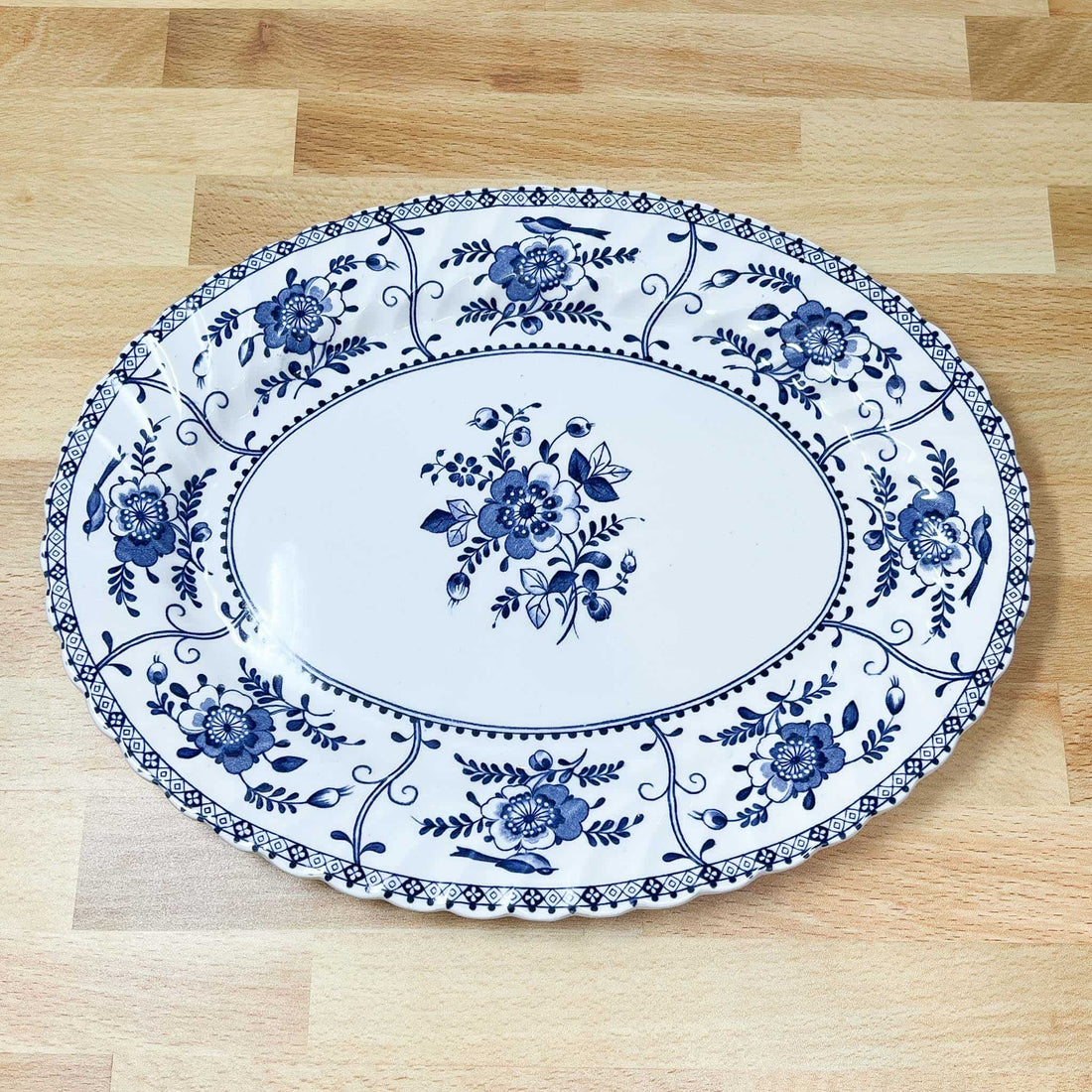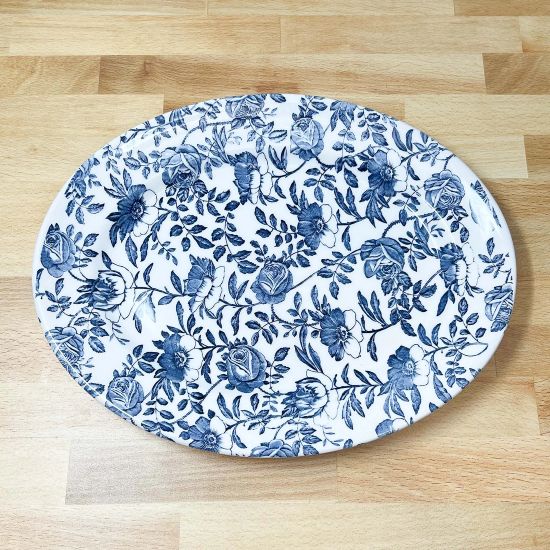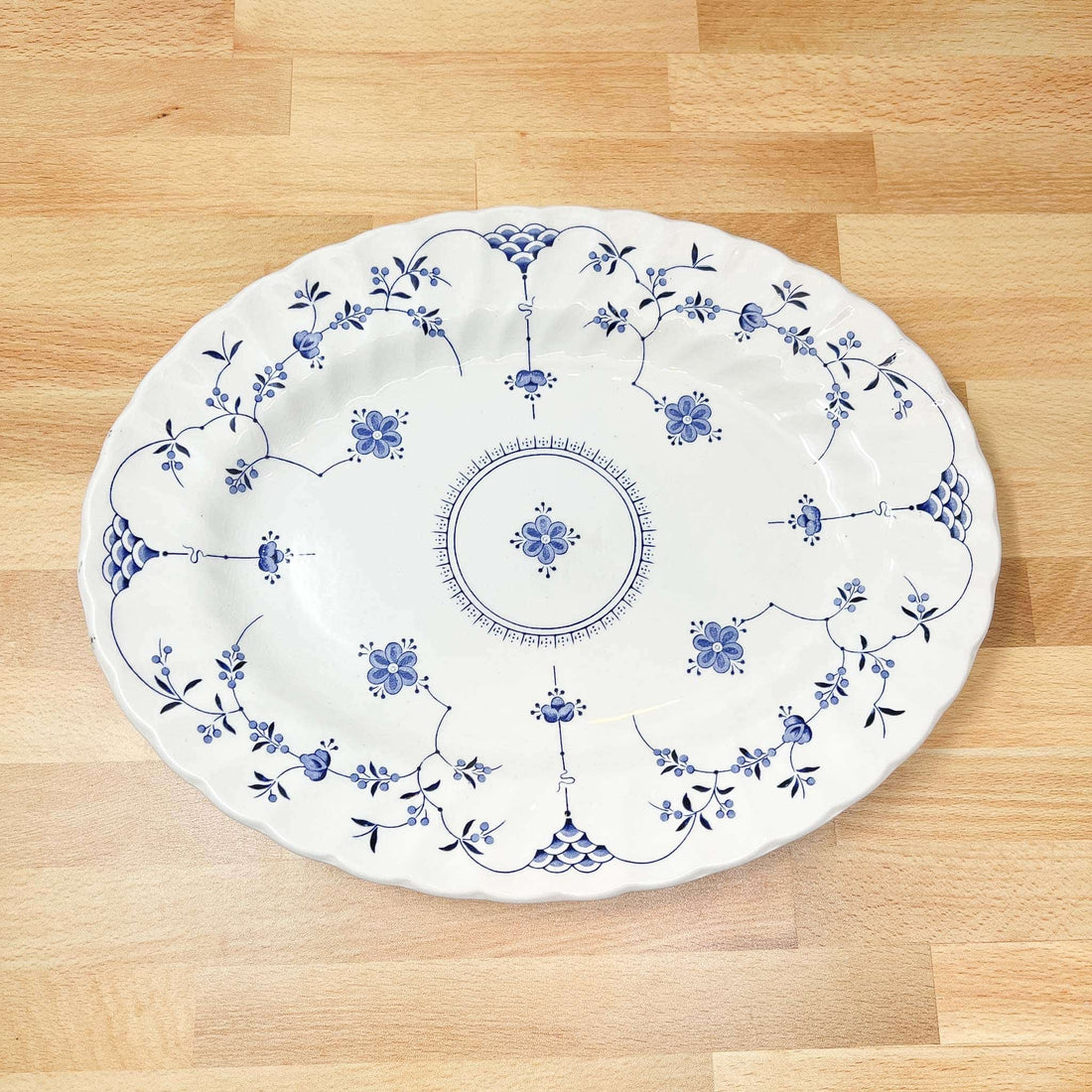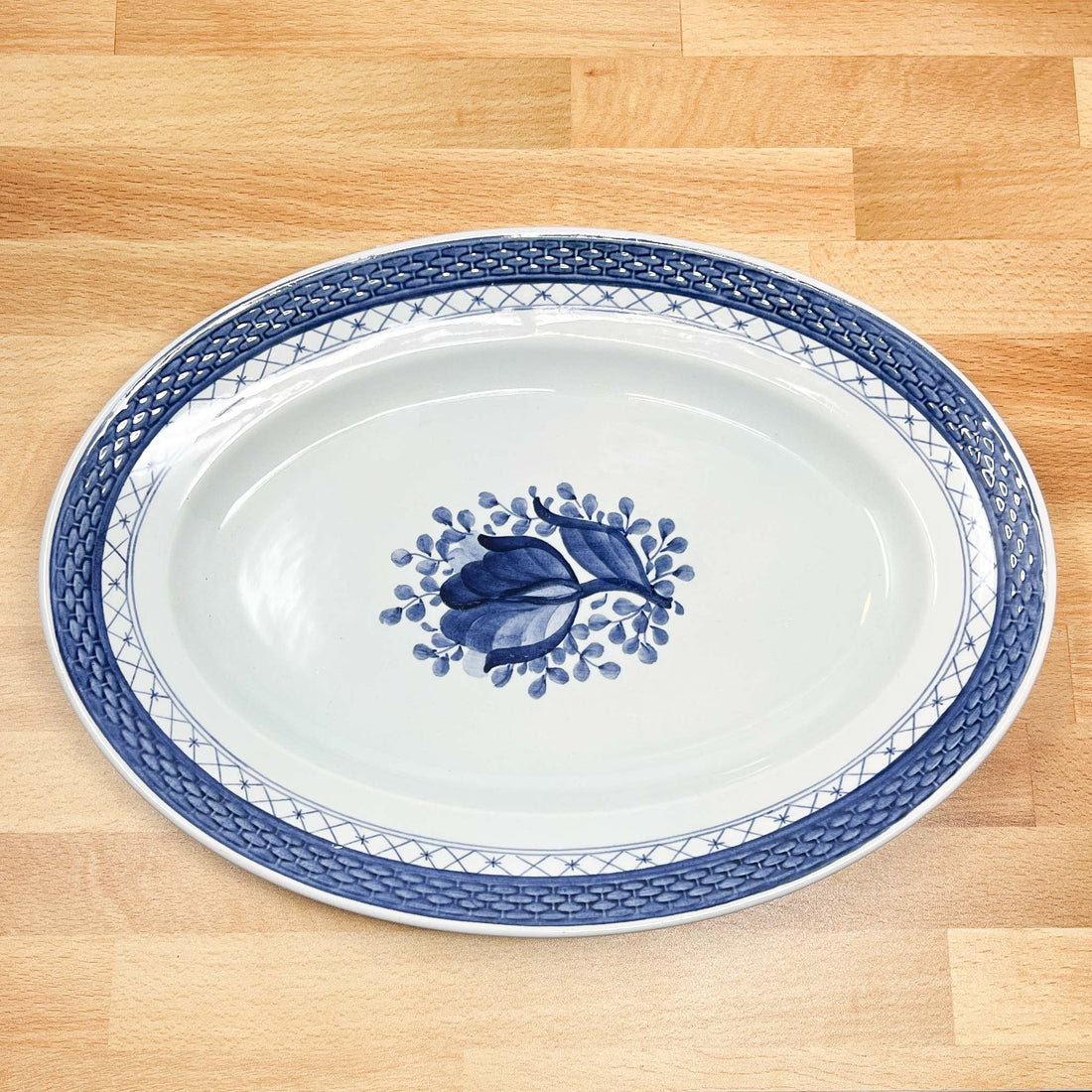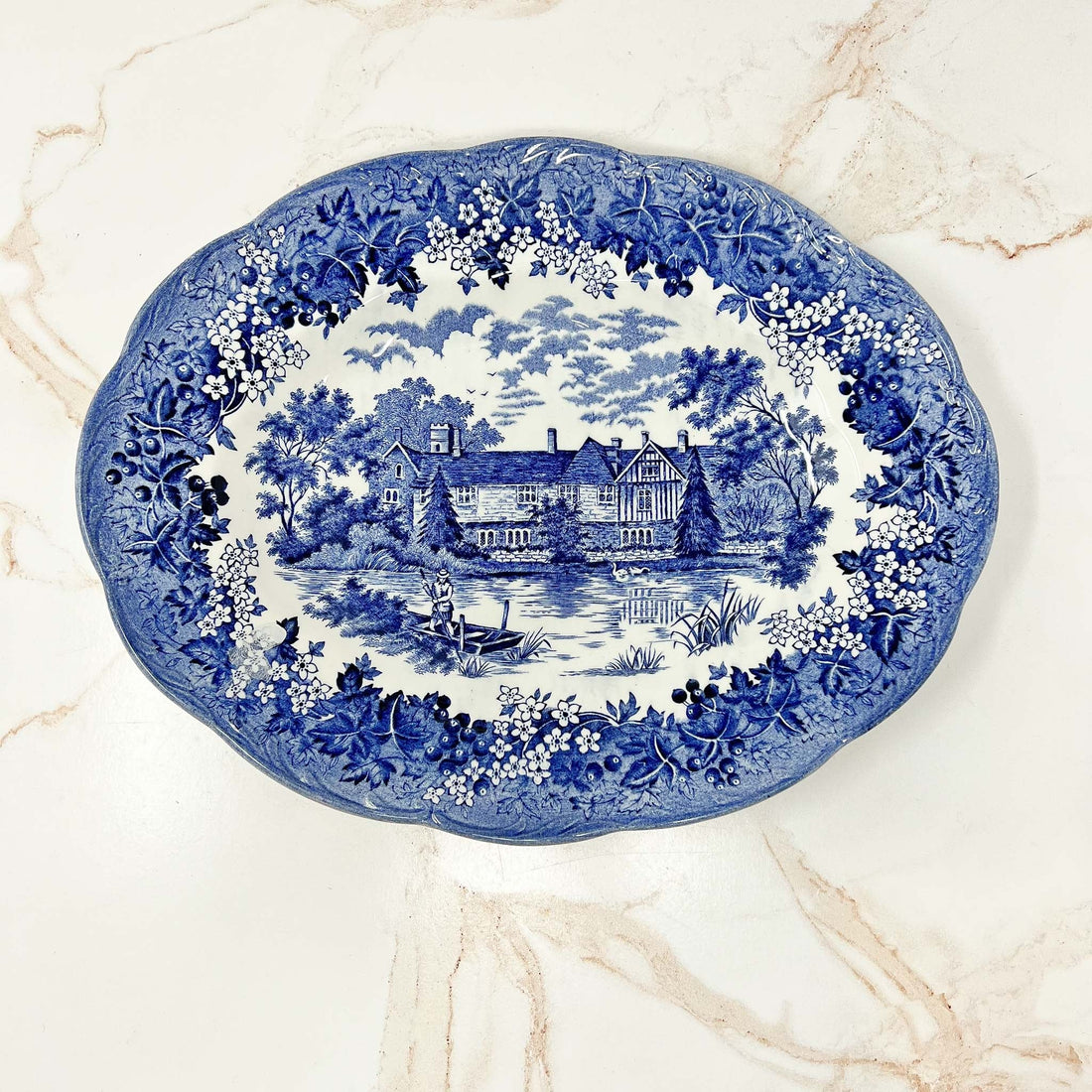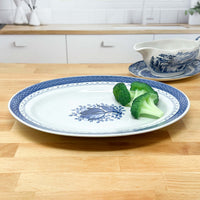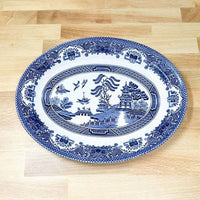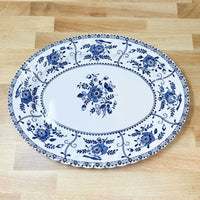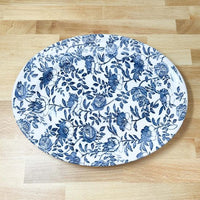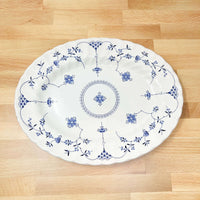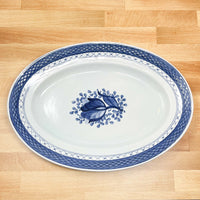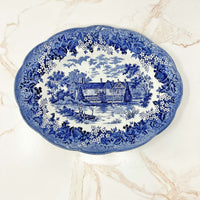 Be ready to serve a small crowd in style at a moment's notice with any of these timeless blue and white oval platters. Choose from our ever-changing assortment of vintage transferware patterns and brands.
If you're not satisfied with your purchase, neither are we.
If you don't love it, return it within 30 days for a refund minus a flat restocking fee of $10. Buyer is responsible for the cost of return shipping. Contact hello@thebrooklynteacup.com to initiate the return. Refunds will be promptly processed within 5-7 business days, once we have confirmed that the item has been returned in its original, vintage condition.
Thanks to its durable glaze, most transferware china is considered dishwasher and microwave safe. We recommend using the eco setting when cleaning your transferware by dishwasher and using liquid detergents.
Note: Prolonged contact with acidic juices or sauces can stain the china's surface. Clean shortly after use to avoid staining.
More about this item:
Dimensions: Varies, between 14" and 16"