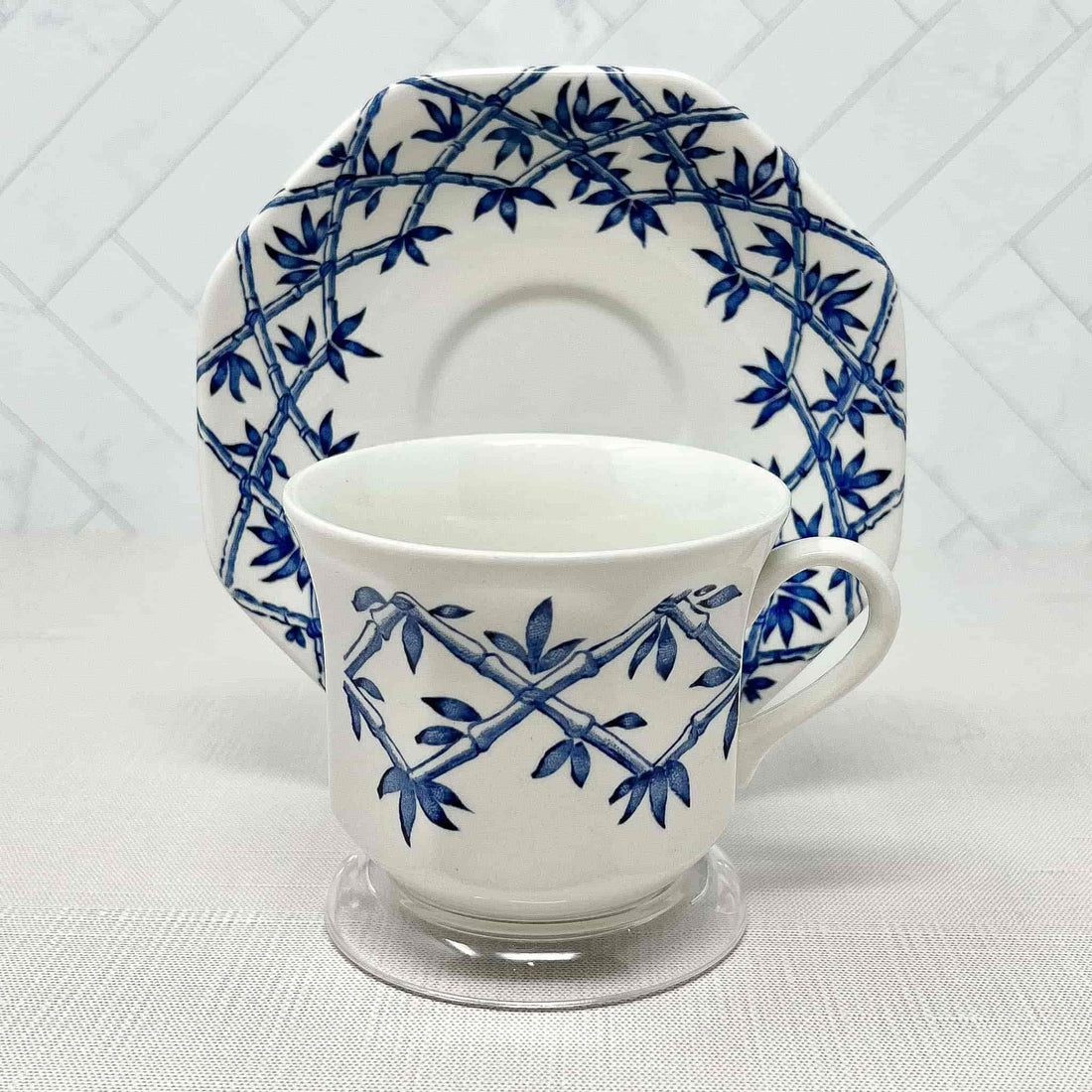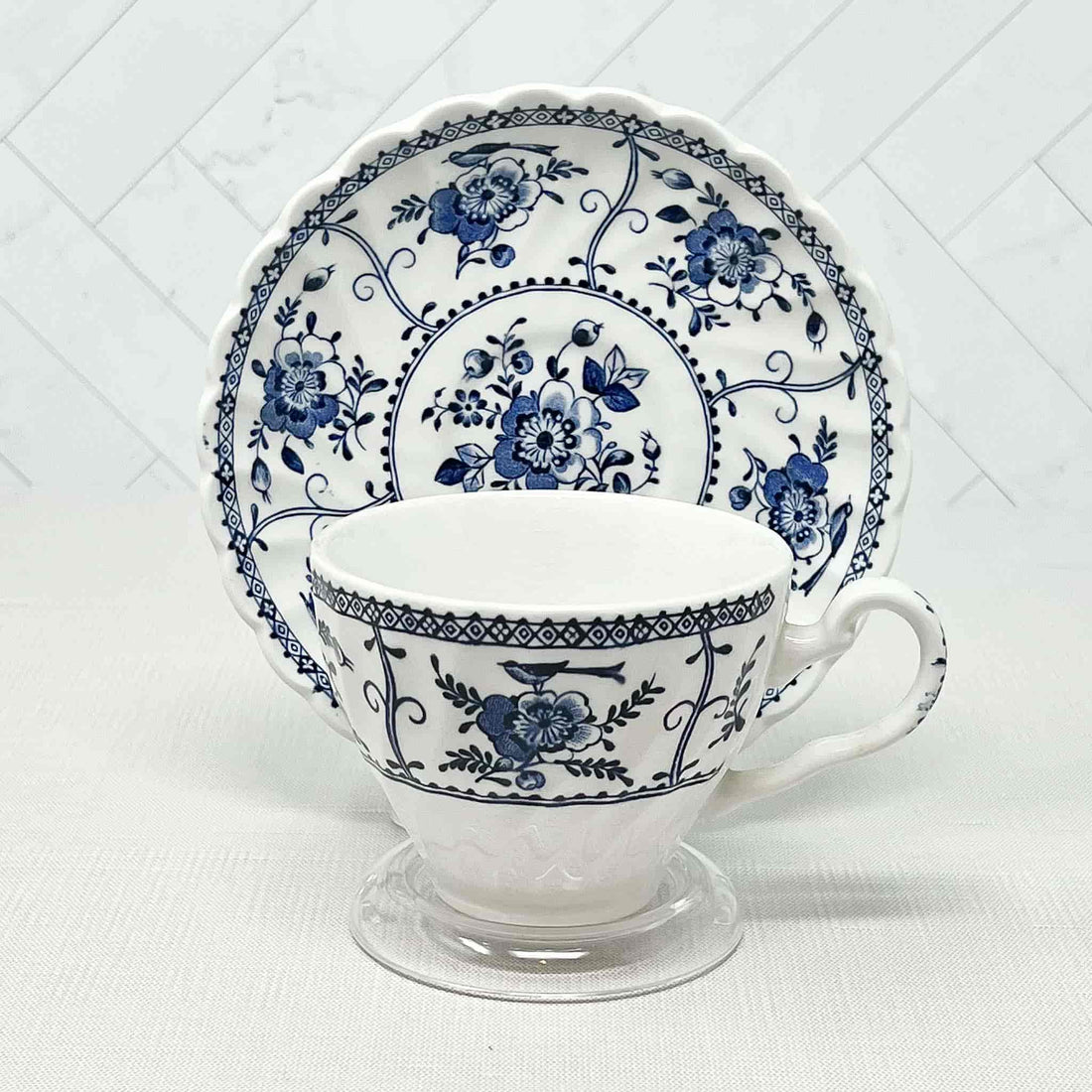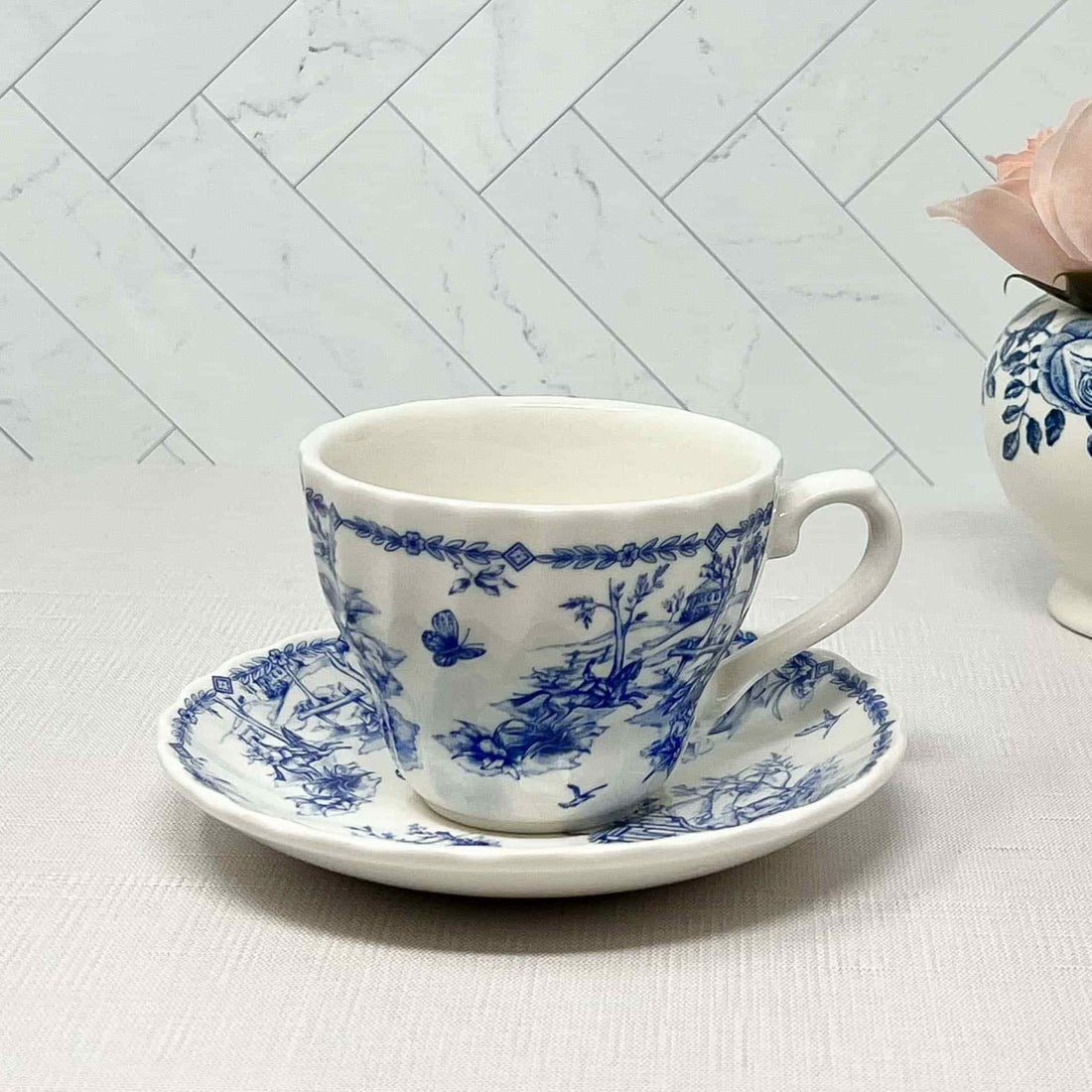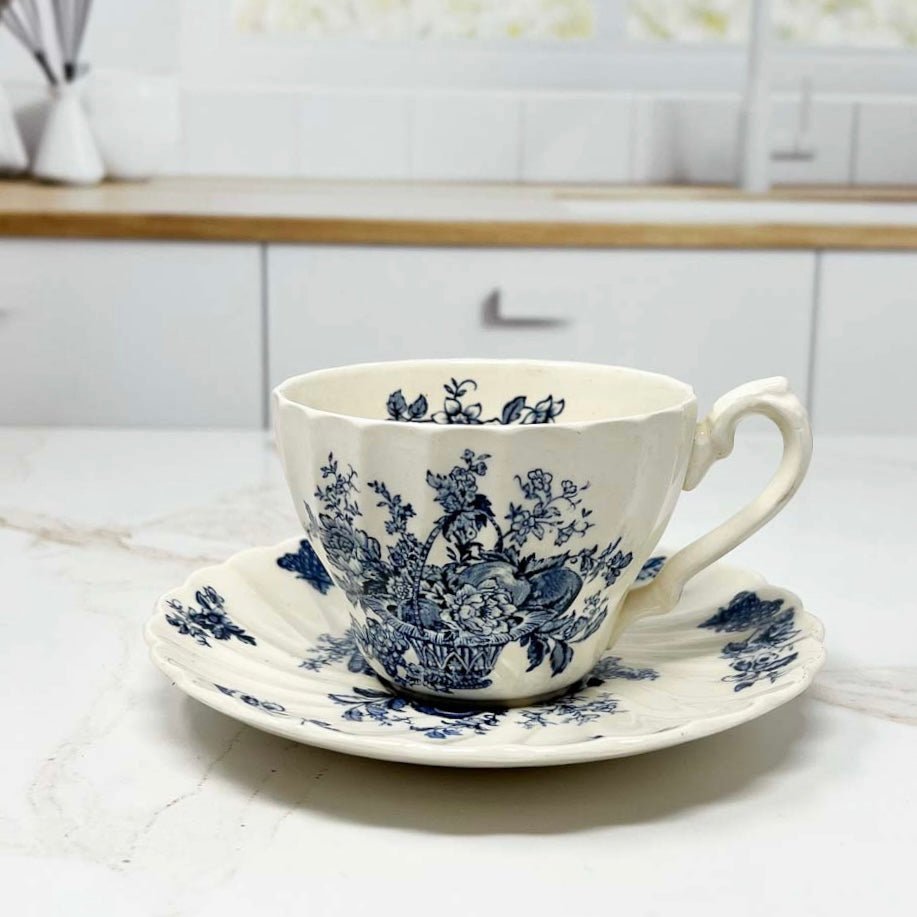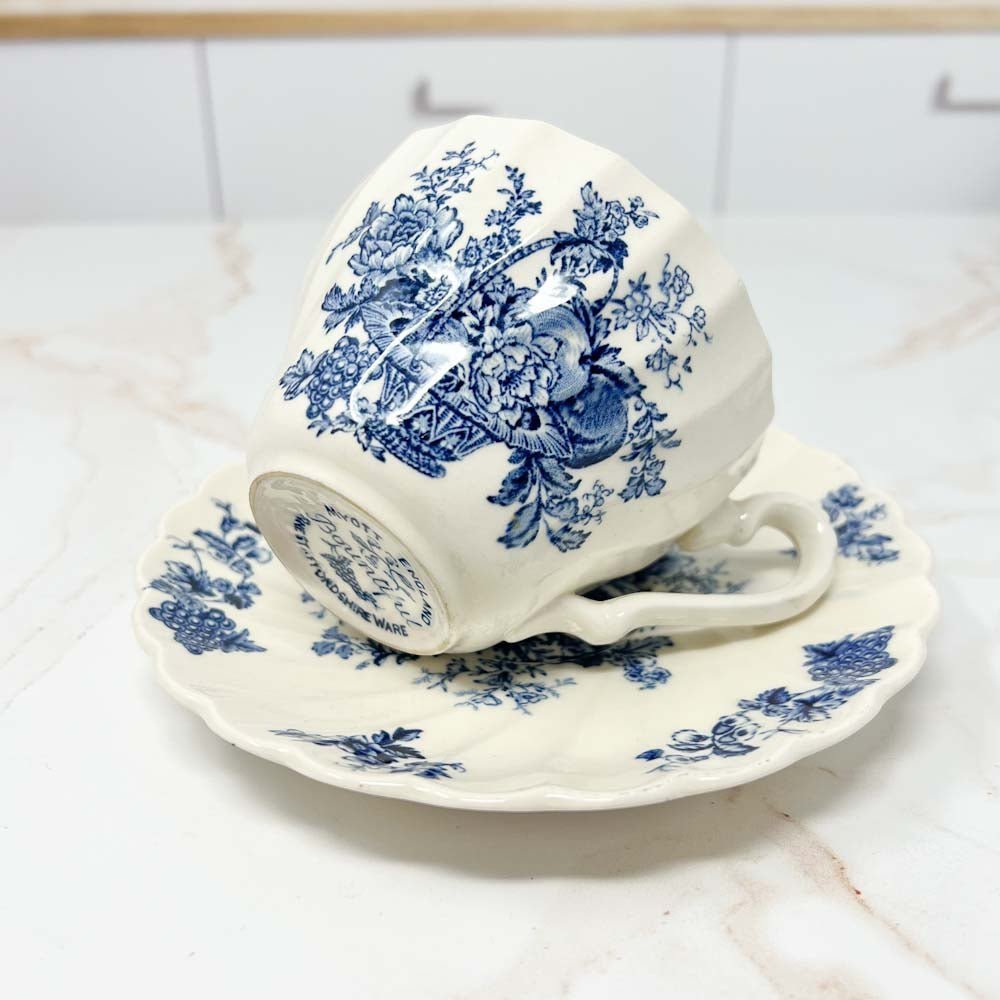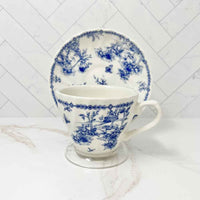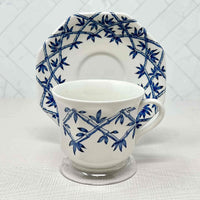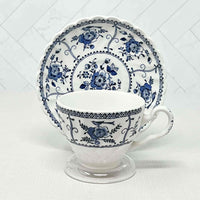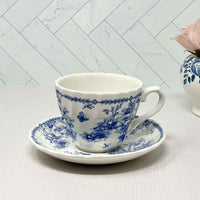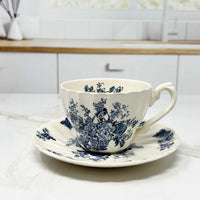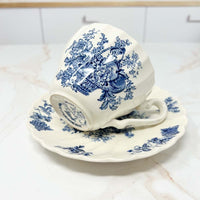 Indulge in the beauty of timeless designs and make every tea time a special occasion with our collection of vintage teacups. 
Chelsea Toile: Depicts an idyllic country scenes with horses, farm animals and a cottage by a stream. 
Trellis Blue: Features an exquisite lattice pattern constructed from bamboo leaves and branches. The body has a unique octagonal shape.
Indies: Features rich blue laurels, floral bouquets and birds on a wavy, textured cup and saucer. 
Bountiful: features an abundance of fruit and floral designs. The scallop-edged saucer displays a picnic basket overflowing with harvest fruits.
If you're not satisfied with your purchase, neither are we.
If you don't love it, return it within 30 days for a refund minus a flat restocking fee of $10. Buyer is responsible for the cost of return shipping. Contact hello@thebrooklynteacup.com to initiate the return. Refunds will be promptly processed within 5-7 business days, once we have confirmed that the item has been returned in its original, vintage condition.
Thanks to its durable glaze, most transferware china is considered dishwasher and microwave safe. We recommend using the eco setting when cleaning your transferware by dishwasher and using liquid detergents.
Note: Prolonged contact with acidic juices or sauces can stain the china's surface. Clean shortly after use to avoid staining.
More about this item:
Dimensions: Saucer: ~5.5" diameter; Teacup: ~3.5" diameter x ~2.5" tall