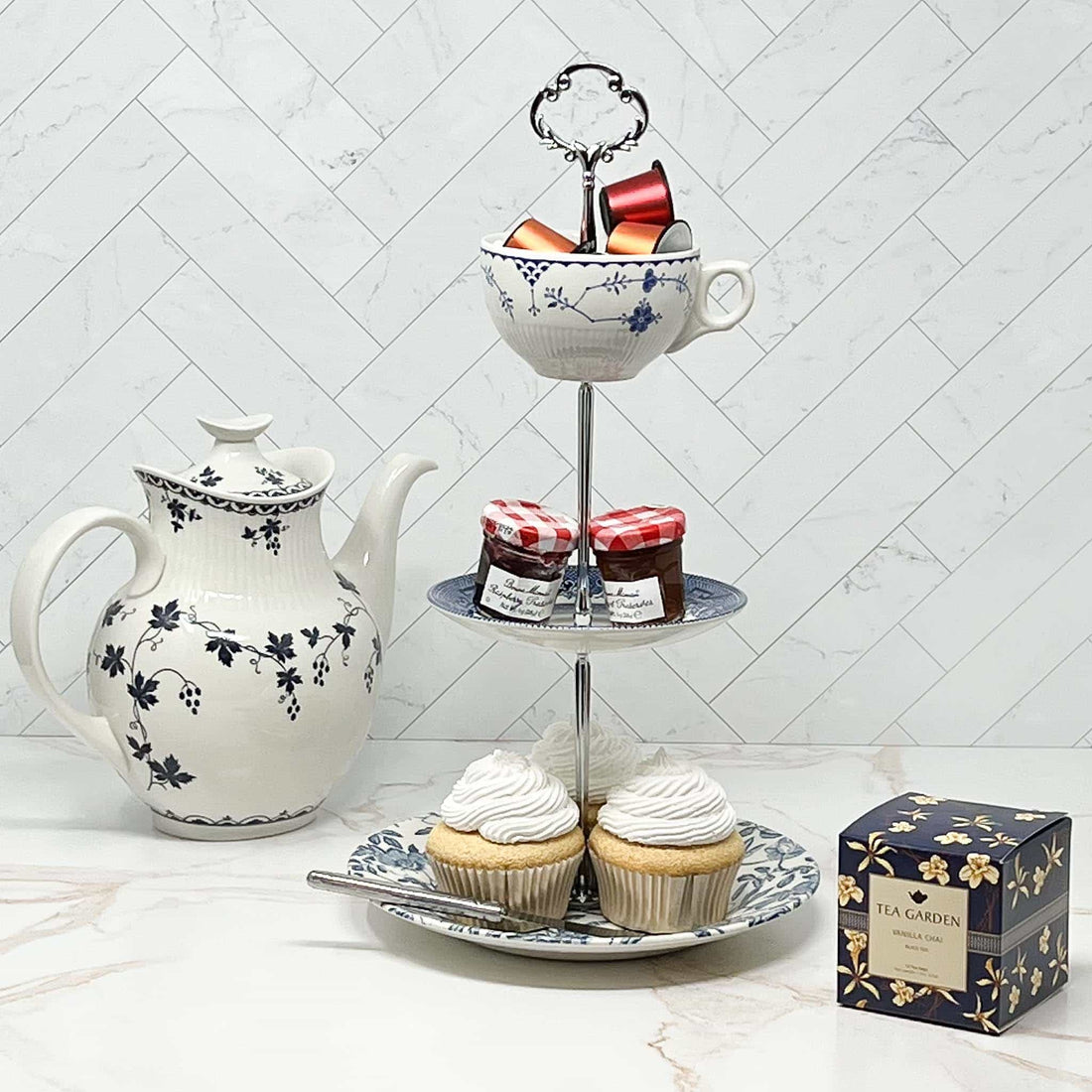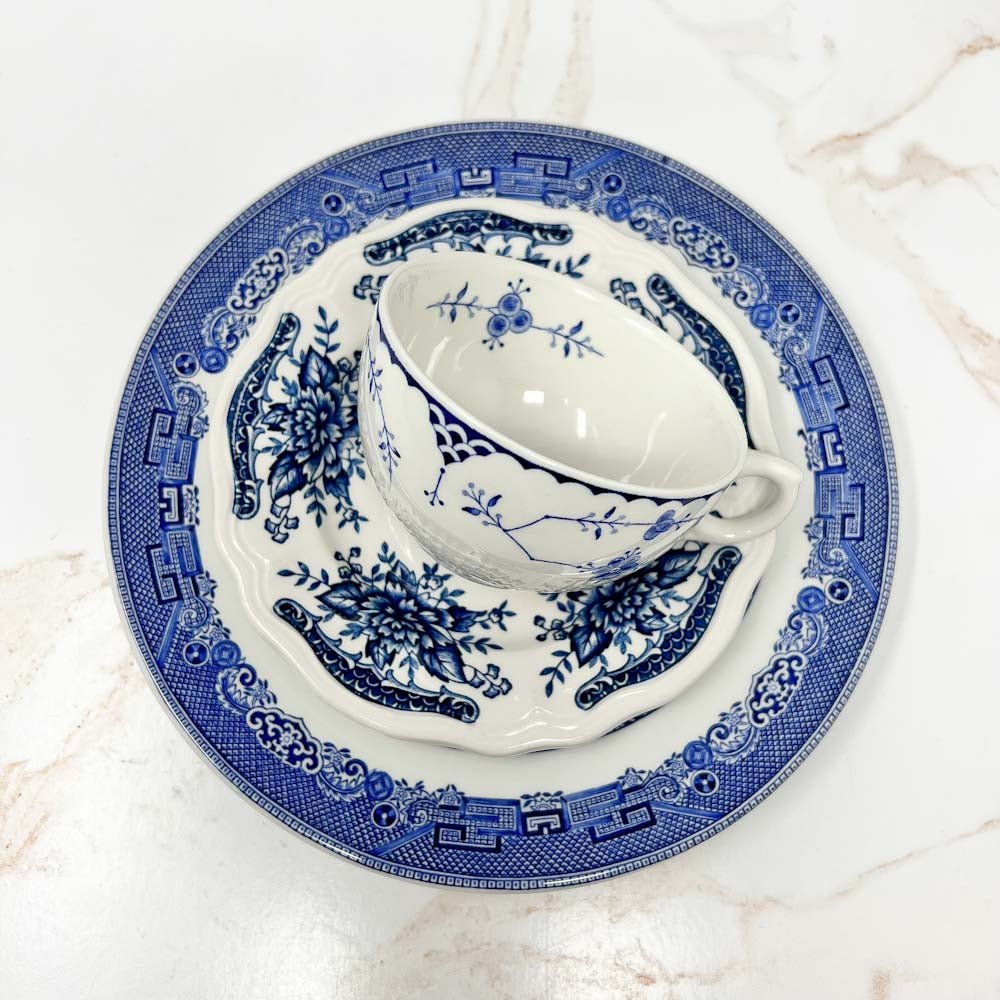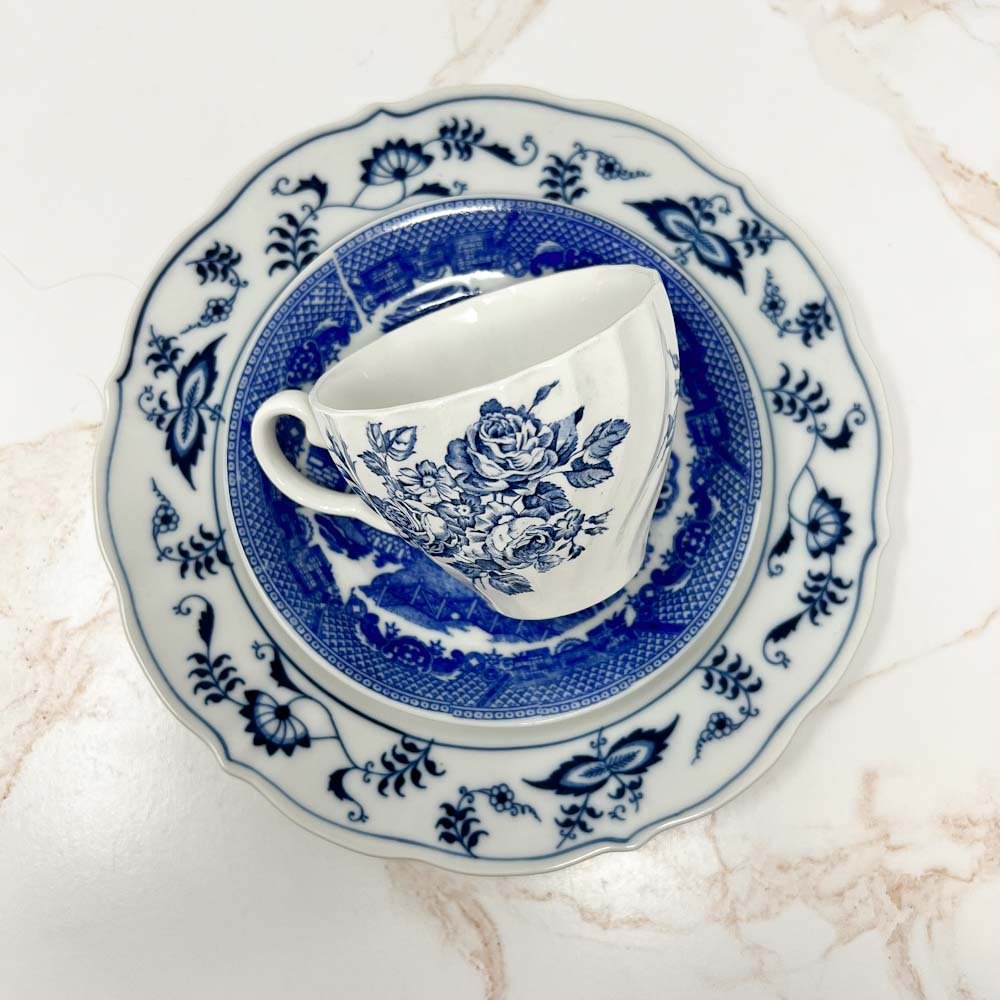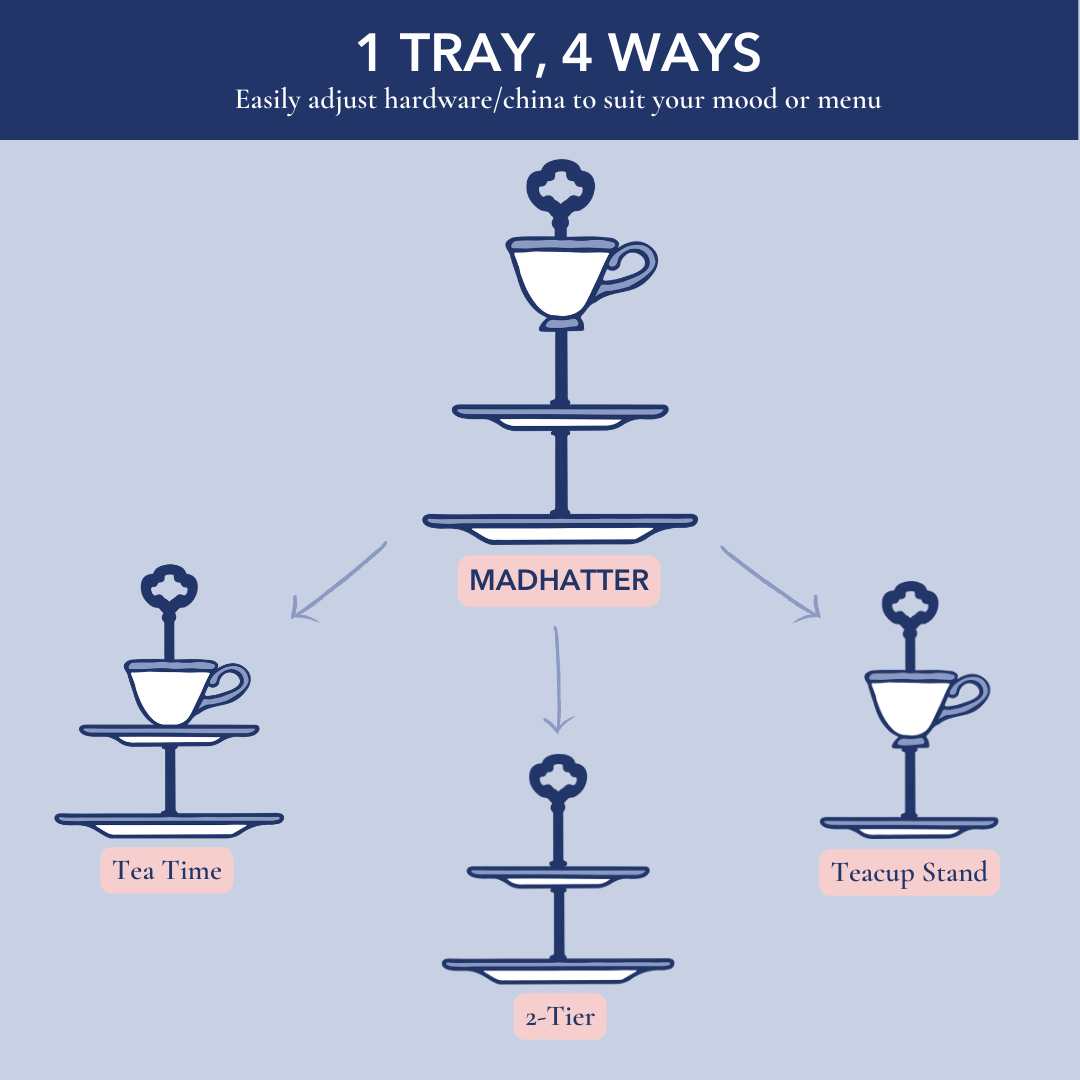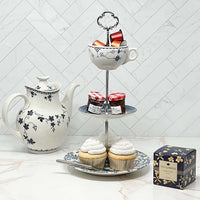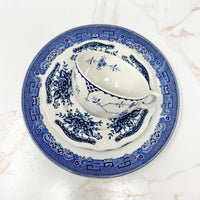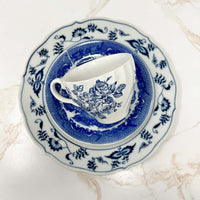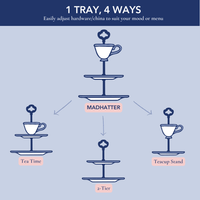 It may surprise you that this intriguing piece, crafted from vintage blue and white china with a teacup on top, is also highly practical. Customers tell us they love using their whimsical Madhatter Stand for everything from serving everyday snacks to cupcakes and desserts when they have company. Be prepared for a lot of compliments (and a couple of raised eyebrows)! 
Each Madhatter Serving Stand is unique based on our ever-changing inventory of blue and white transferware.  Select your preference based on the teacup shown. 
Includes 1 salad plate, 1 saucer, and 1 teacup in three unique pattern combinations that include: floral, Nordic-inspired and chinoiserie.
Stand is paired with silver, ribbon-shaped hardware.
If you're not satisfied with your purchase, neither are we.
If you don't love it, return it within 30 days for a refund minus a flat restocking fee of $10. Buyer is responsible for the cost of return shipping. Contact hello@thebrooklynteacup.com to initiate the return. Refunds will be promptly processed within 5-7 business days, once we have confirmed that the item has been returned in its original, vintage condition.
Simply use a warm, damp cloth to remove any residue directly from your upcycled piece. For a deeper clean, disassemble and hand wash the china and hardware separately in mild, soapy water. Use a soft cloth to wash & dry.
Note: Prolonged contact with liquids, especially acidic juices or sauces, can damage or stain the china's surface. Clean shortly after use to avoid staining.
More about this item:
Dimensions: ~8" diameter, ~15" H
Aftermarket Disclosure: This is an aftermarket piece that we have upcycled from vintage china. Small imperfections may exist around the drilled holes. Once assembled, these imperfections are not visible and do not impact the integrity of the piece.