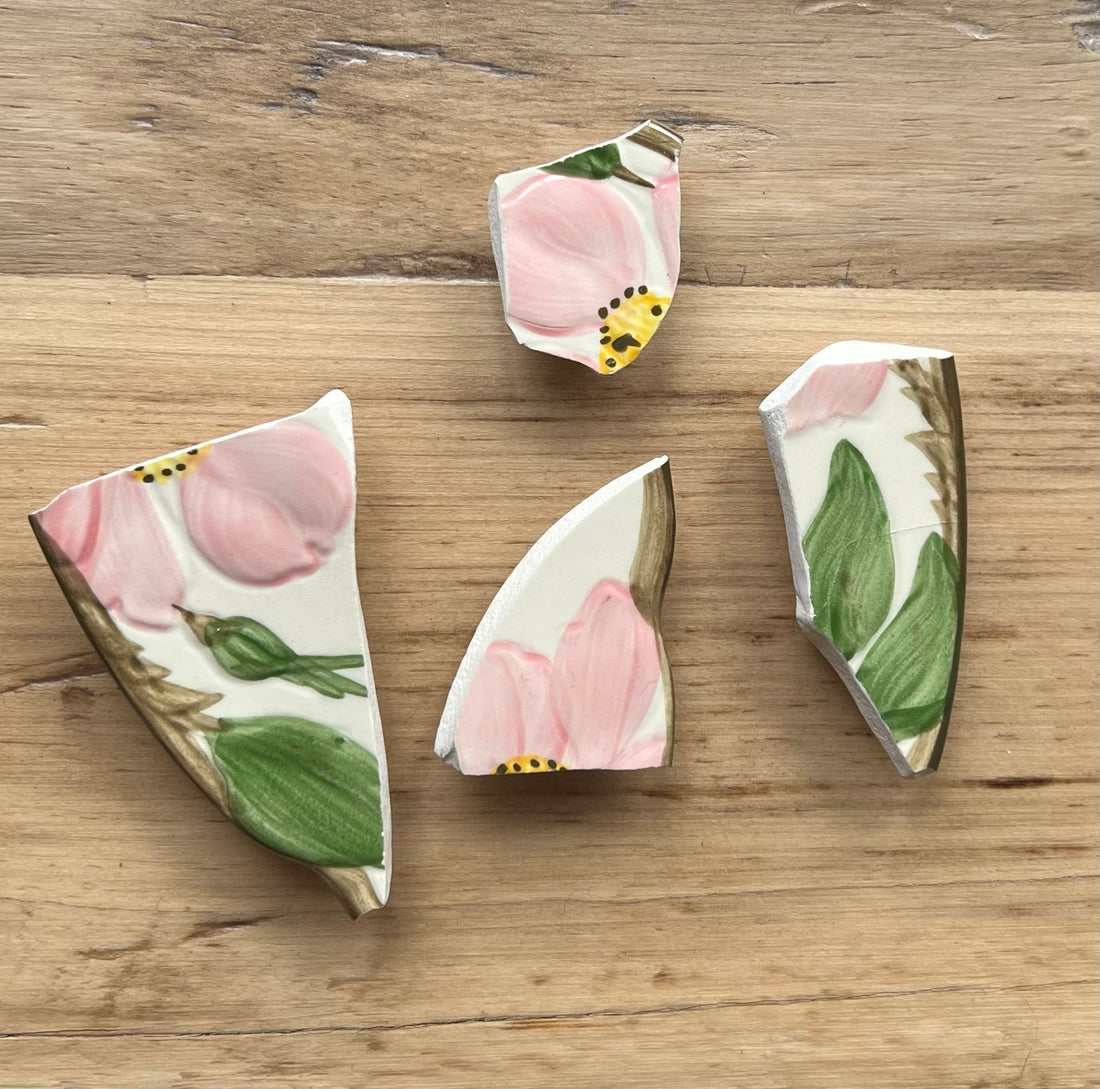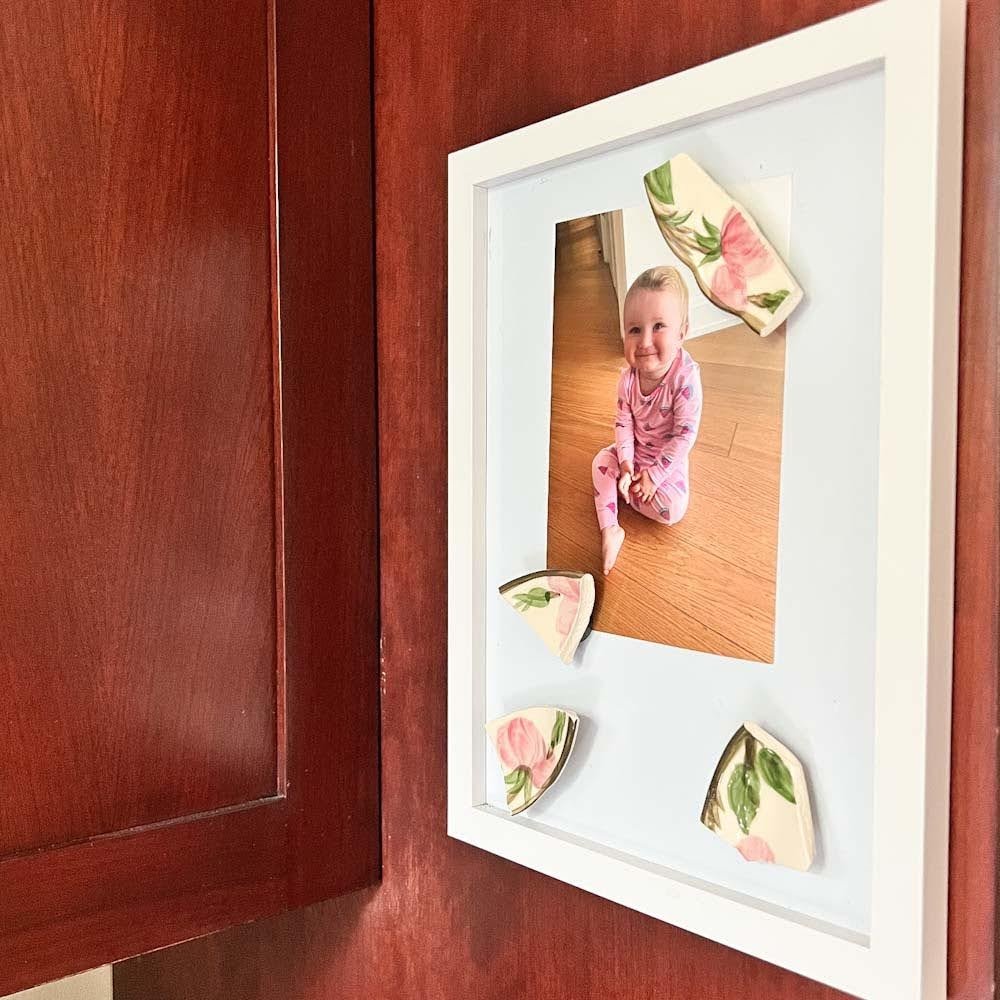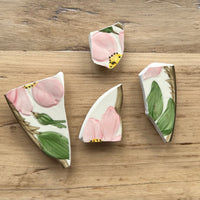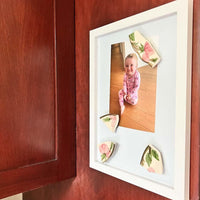 Desert Rose China Magnets
Broken can still be beautiful. Instead of tossing chipped or damaged plates and bowls, we take pleasure in giving imperfect pieces new life and enjoying them in their transformed state.  
Whether you're displaying family photos in your office or posting an important reminder on the fridge, these decorative magnets add a touch vintage charm while keeping your important papers in place.
Details:
The set includes four (4) assorted magnets made from pieces of Franciscan Desert Rose china, featuring light pink flowers, green leaves and light brown vines. Pieces are lightly sanded around the edges and packed in a drawstring bag for presentation and safekeeping.
If you're not satisfied with your purchase, neither are we.
If you don't love it, return it within 30 days for a refund minus a flat restocking fee of $10. Buyer is responsible for the cost of return shipping. Contact hello@thebrooklynteacup.com to initiate the return. Refunds will be promptly processed within 5-7 business days, once we have confirmed that the item has been returned in its original, vintage condition.
Use a damp, soft cloth to wipe clean.

More about this item:
Dimensions: Varies piece to piece