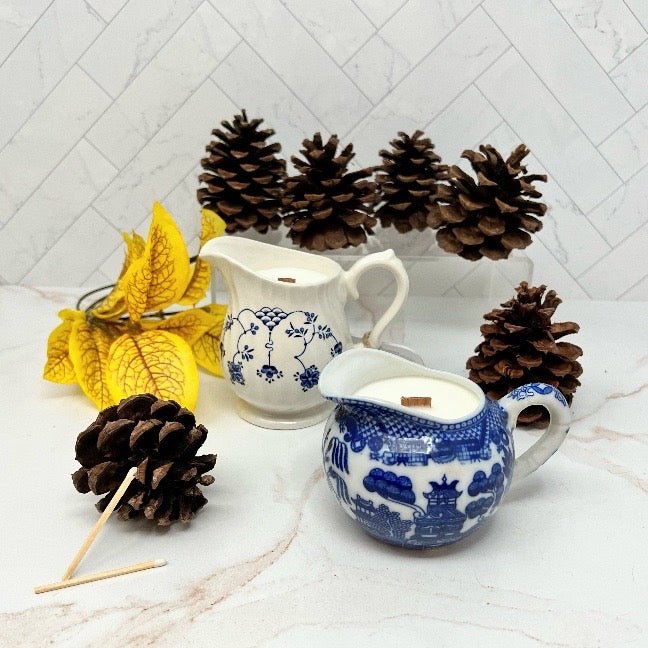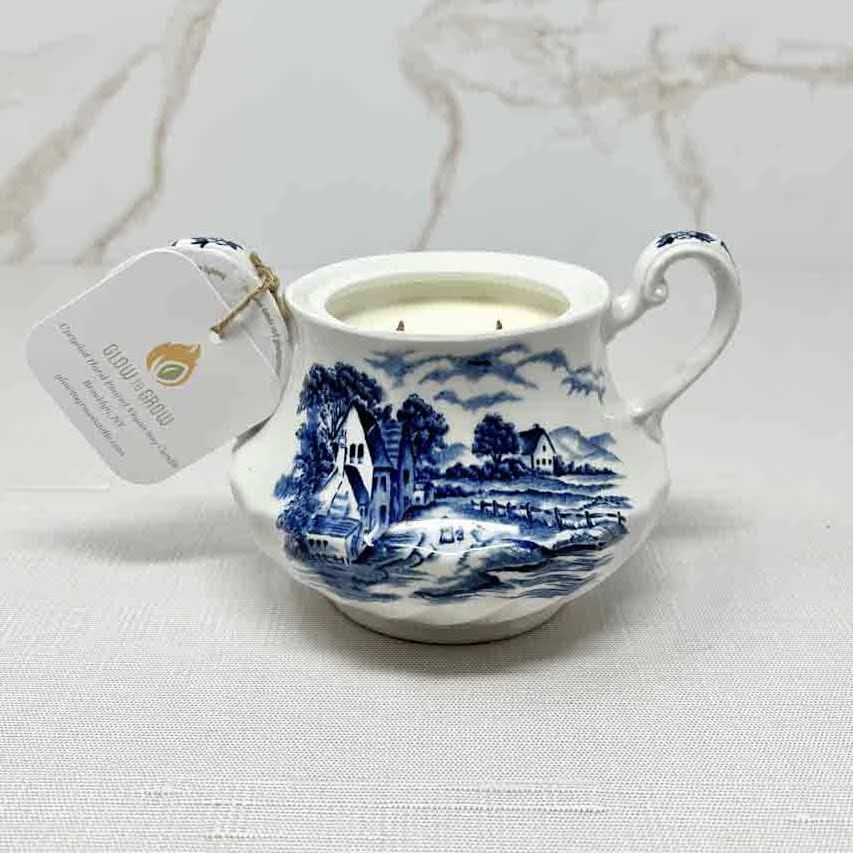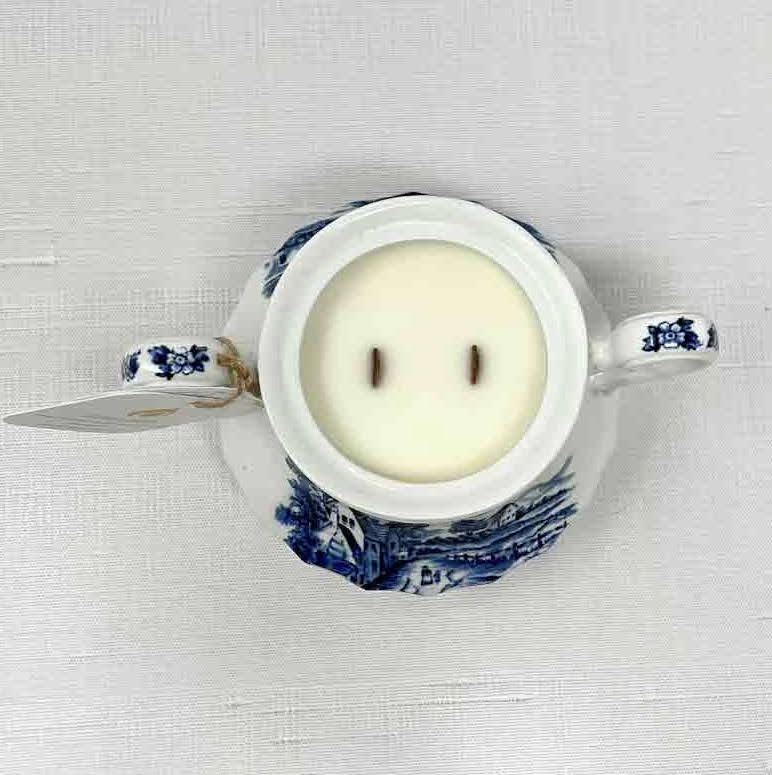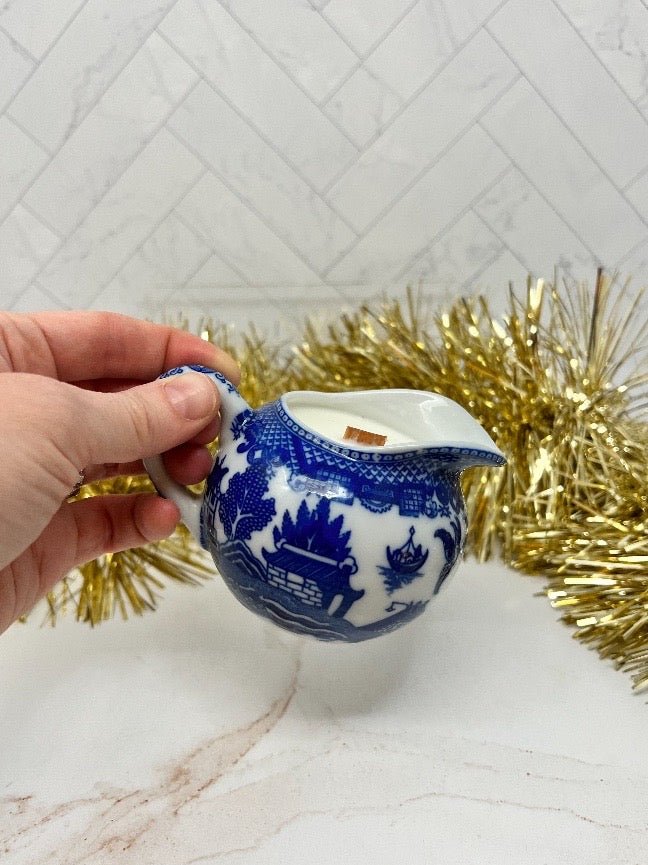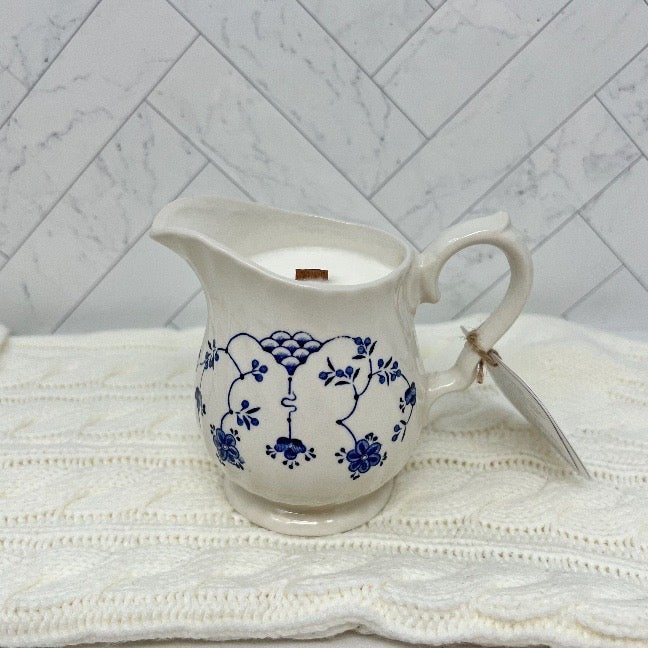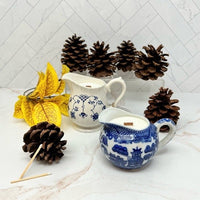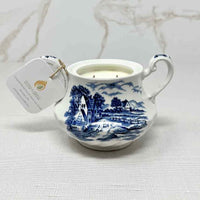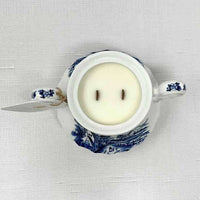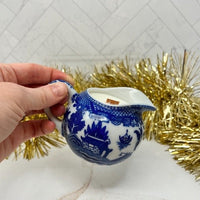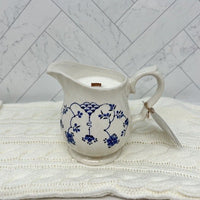 These aren't ordinary scented candles. Each one-of-a-kind candle comes in a different vintage transferware vessel, from gravy boats to creamers, that you won't find anywhere else! Choose from our ever-changing selection of cozy, blue and white options and soothing scents.
Made in Staffordshire, England from renowned manufacturers, including Johnson Bros., Myott Finlandia, Enoch Wedgwood & Co and more.
If you're not satisfied with your purchase, neither are we.
If you don't love it, return it within 30 days for a refund minus a flat restocking fee of $10. Buyer is responsible for the cost of return shipping. Contact hello@thebrooklynteacup.com to initiate the return. Refunds will be promptly processed within 5-7 business days, once we have confirmed that the item has been returned in its original, vintage condition.
This candle is made with a wooden wick—these take a bit longer to light. Be sure to hold the flame until the entire wick lights.

Before re-lighting, trim off as much of the charred top as possible. Do this upside down so the charred bits don't wind up in your candle.

Always burn your candle on a level, heat-resistant surface.

Burn for at least 1 hour the first time. This allows the wax to melt all the way to the edge of the teacup or mug which helps prevent tunneling.
More about this item:
Dimensions: Gravy Boat: Saucer: ~8" L x 5" W, Boat: ~7" L x 3.5"W; Sugar Bowl: ~6" W x 3.5" H
Approx. Burn Time: Sugar bowl: 76.5 hours
About Our Candles: Each candle comes with a protective dust cover made from wildflower seed paper. When you're finished burning the candle, the empty vessel can be used to grow a mini garden!