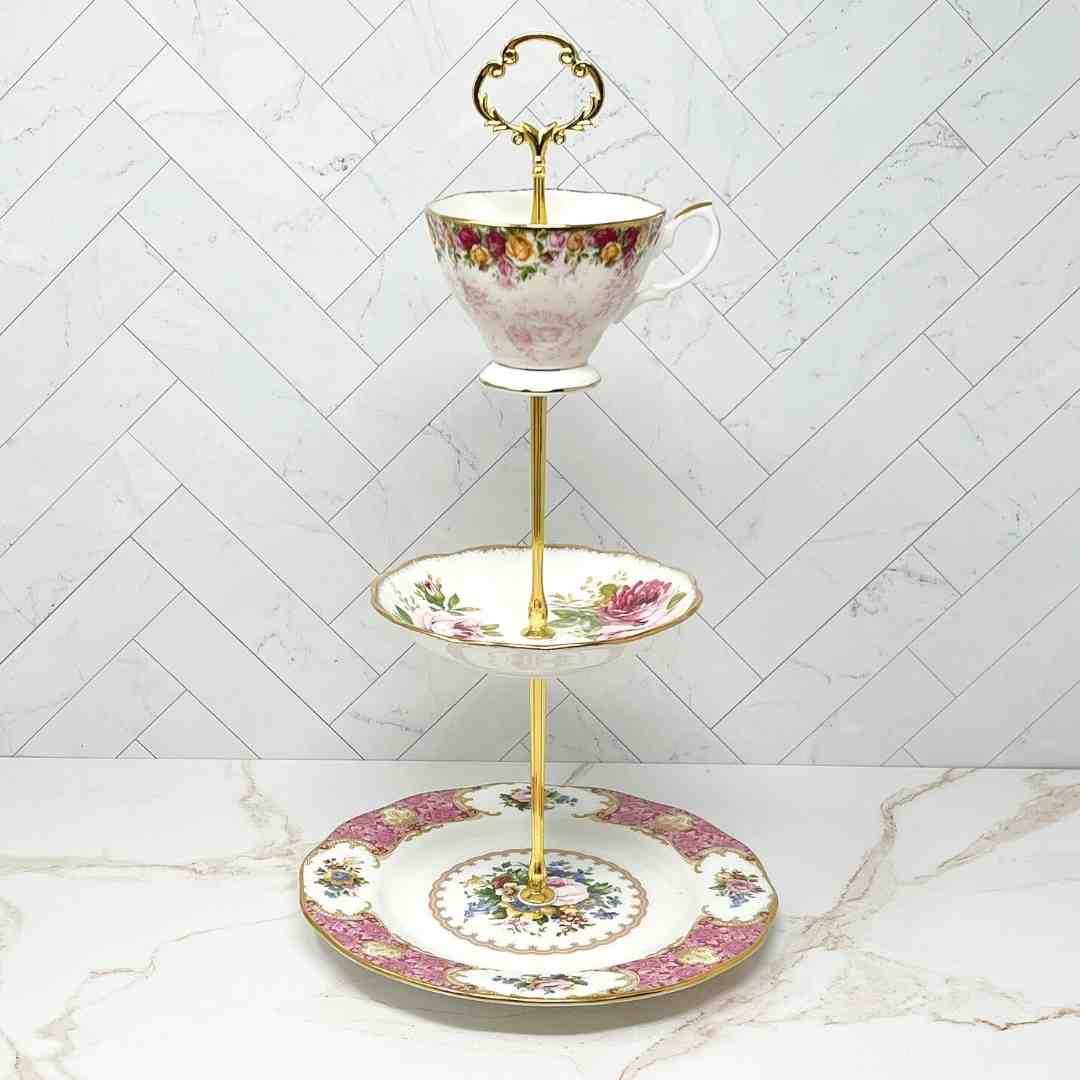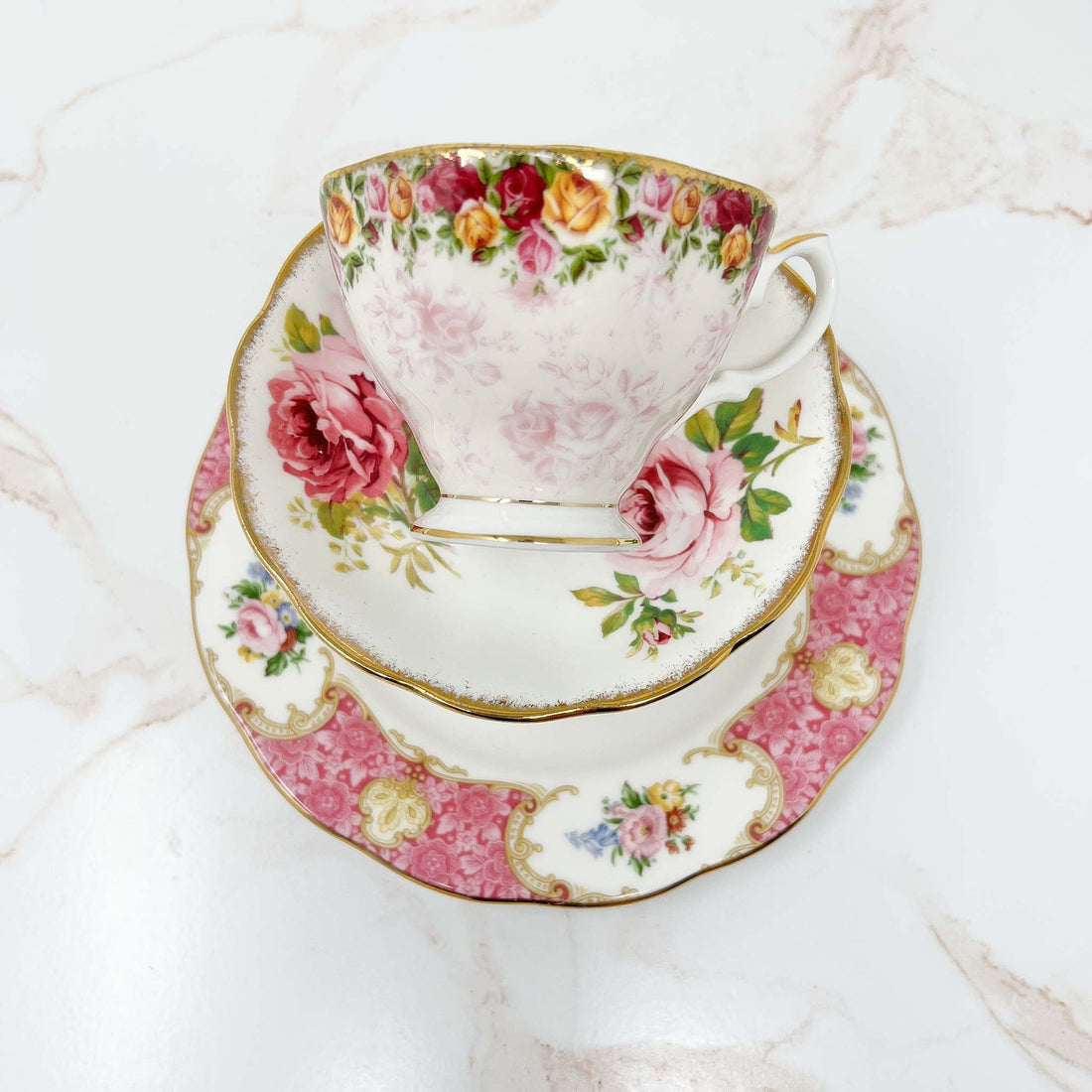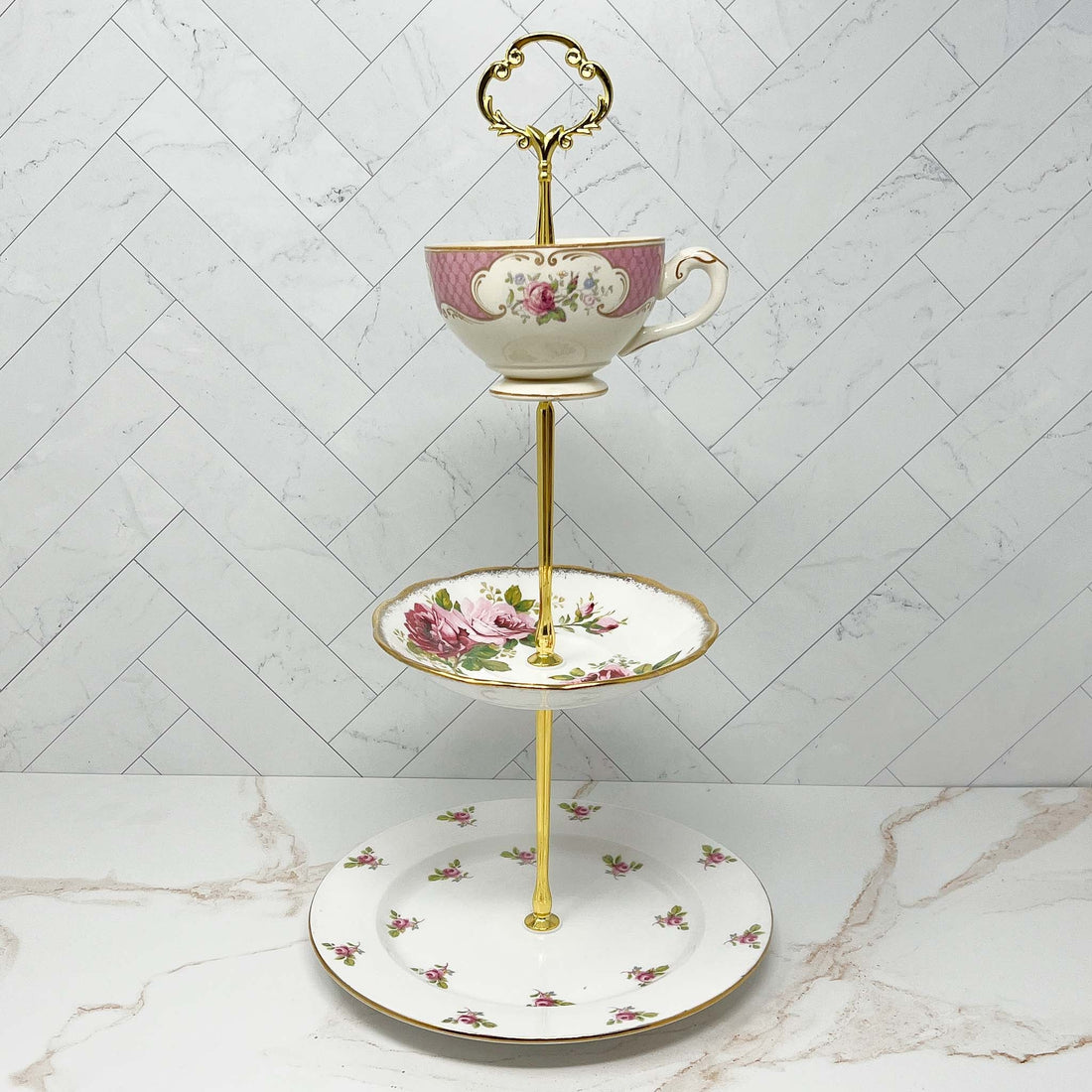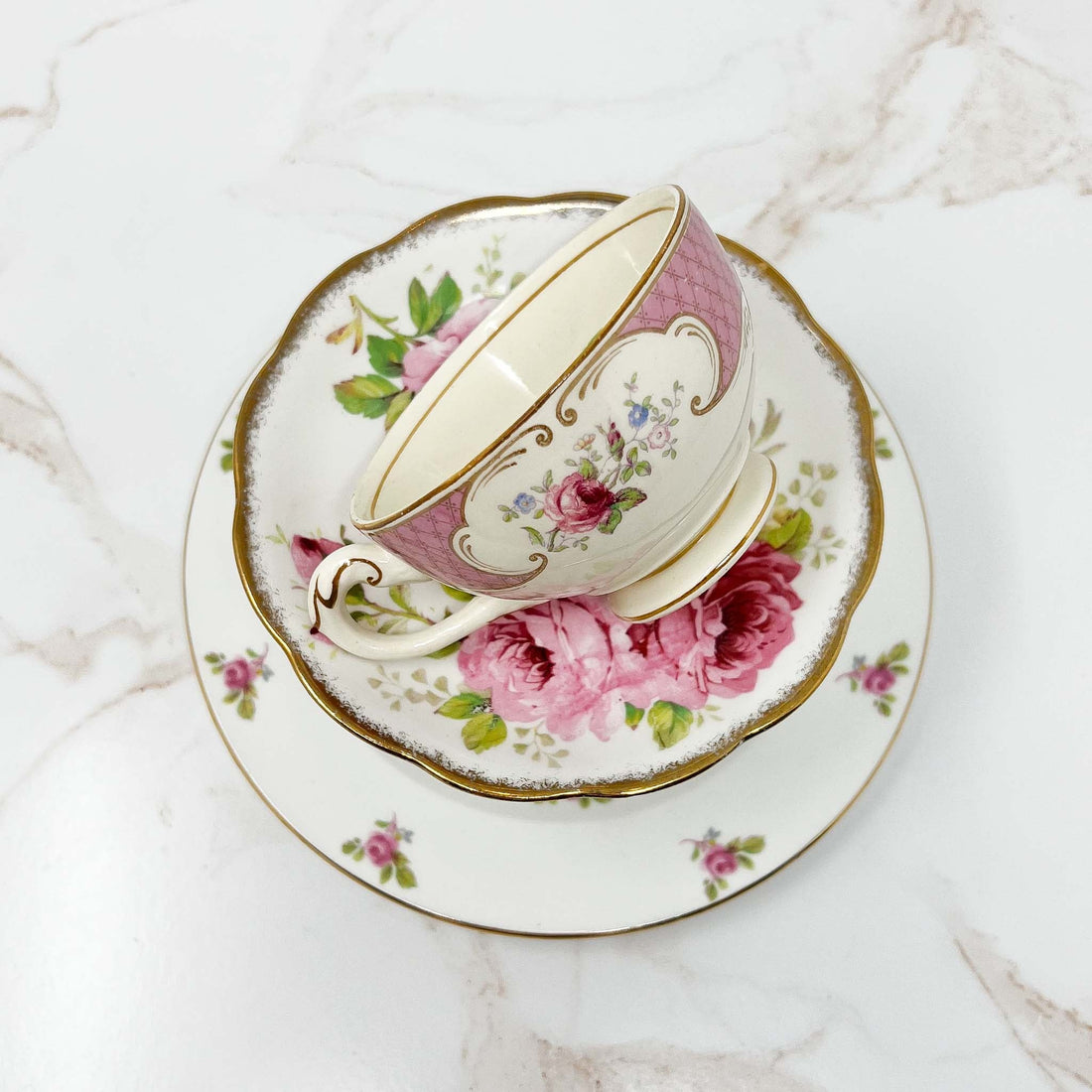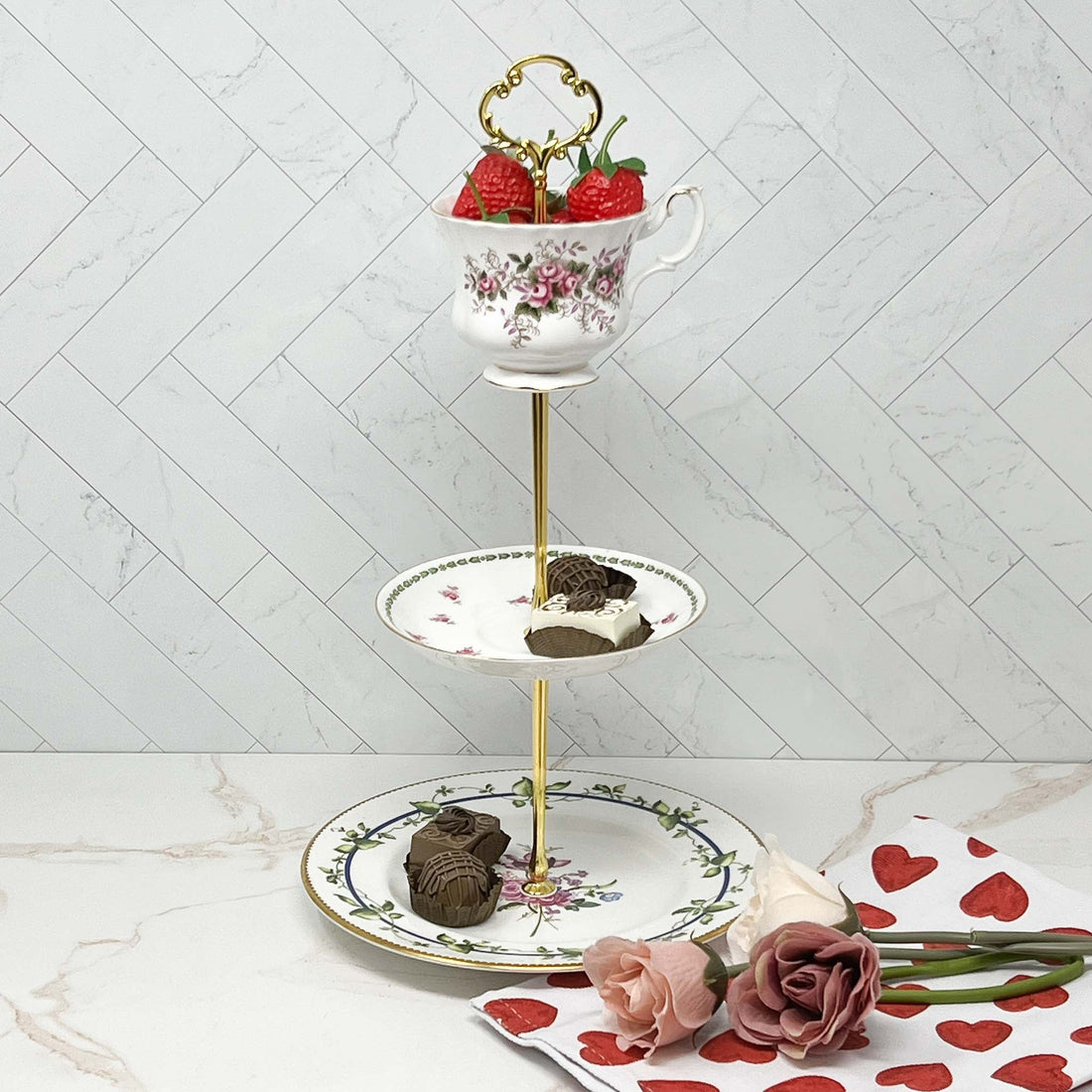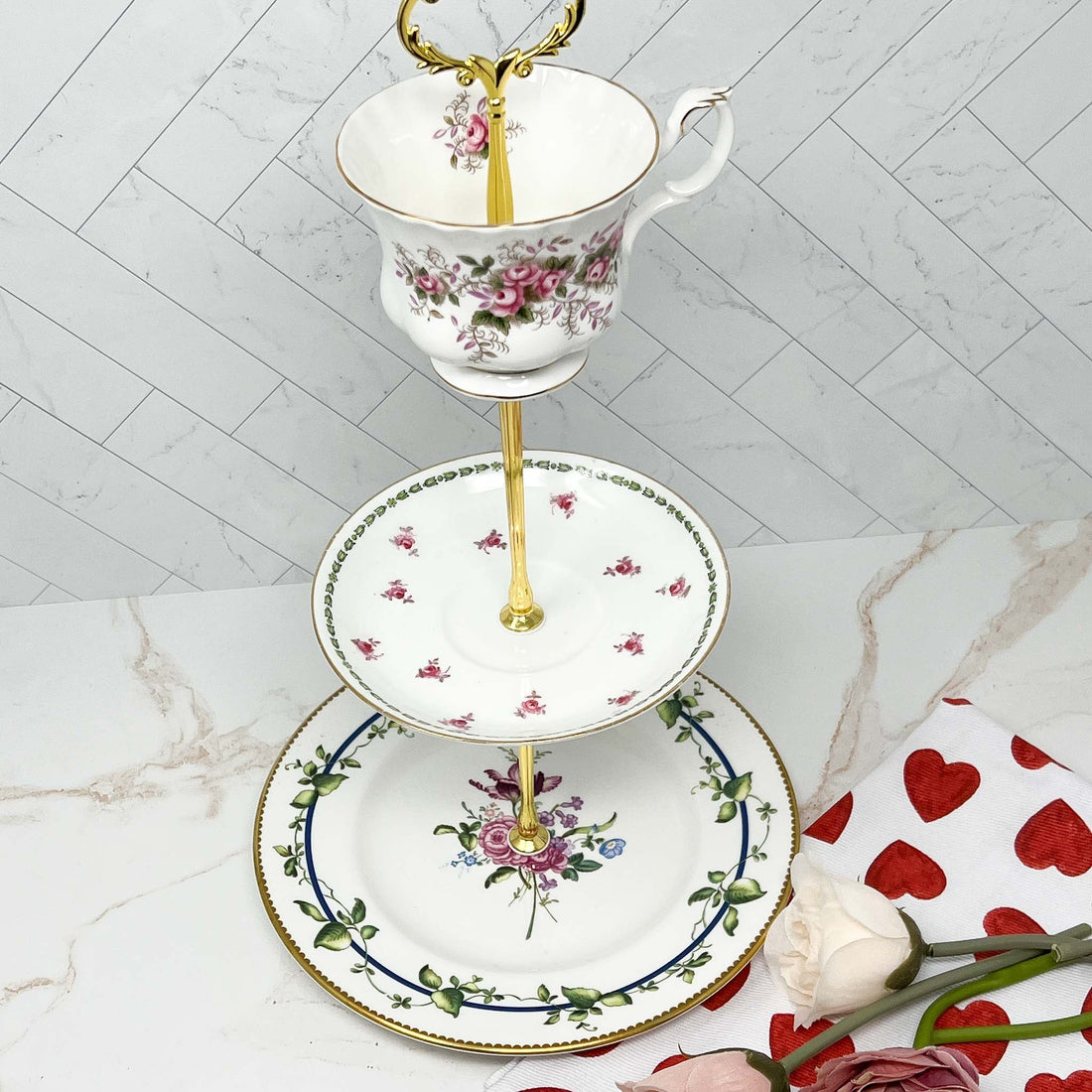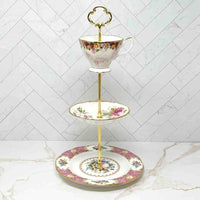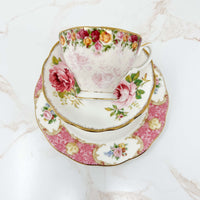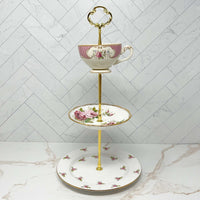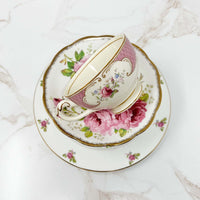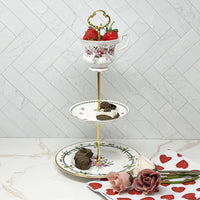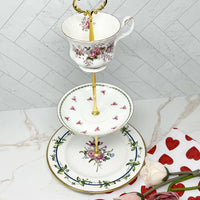 Eloise adds intrigue, whimsy and function to any surface. Whether for displaying sweets and tea party-inspired treats, or elevating your everyday accessories, Eloise always takes presentation to the next level!
Each Eloise is unique, featuring three handpicked vintage china patterns, with a combination of bright floral patterns, gilded accents and a shapely floral teacup on top. When the mood strikes, transform this 3-Tier piece into a more traditional 2-Tier or teacup stand. 
If you're not satisfied with your purchase, neither are we.
If you don't love it, return it within 30 days for a refund minus a flat restocking fee of $10. Buyer is responsible for the cost of return shipping. Contact hello@thebrooklynteacup.com to initiate the return. Refunds will be promptly processed within 5-7 business days, once we have confirmed that the item has been returned in its original, vintage condition.
More about this item:
Dimensions: ~8" diameter, ~15" H
Aftermarket Disclosure: This is an aftermarket piece that we have upcycled from vintage china. Small imperfections may exist around the drilled holes. Once assembled, these imperfections are not visible and do not impact the integrity of the piece.