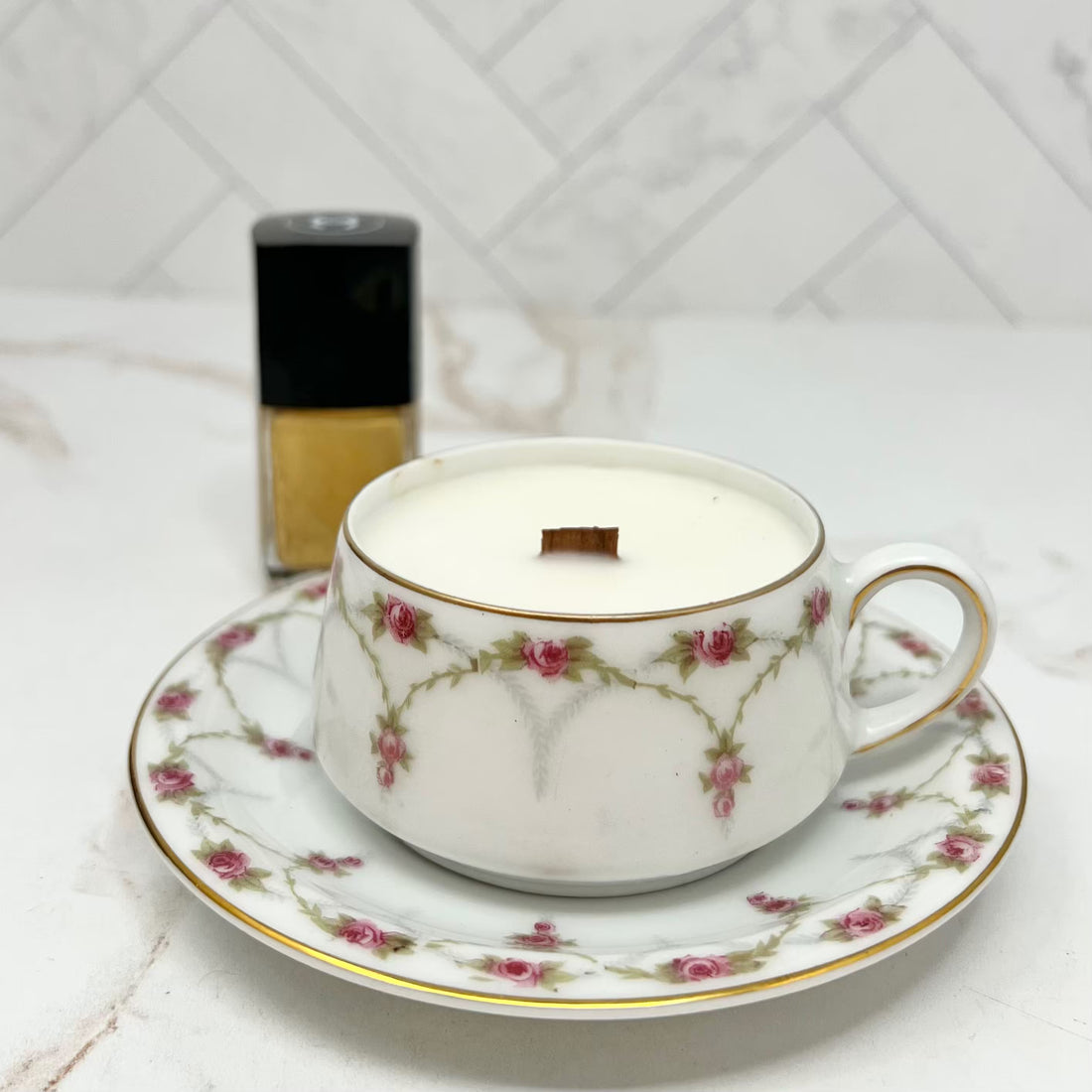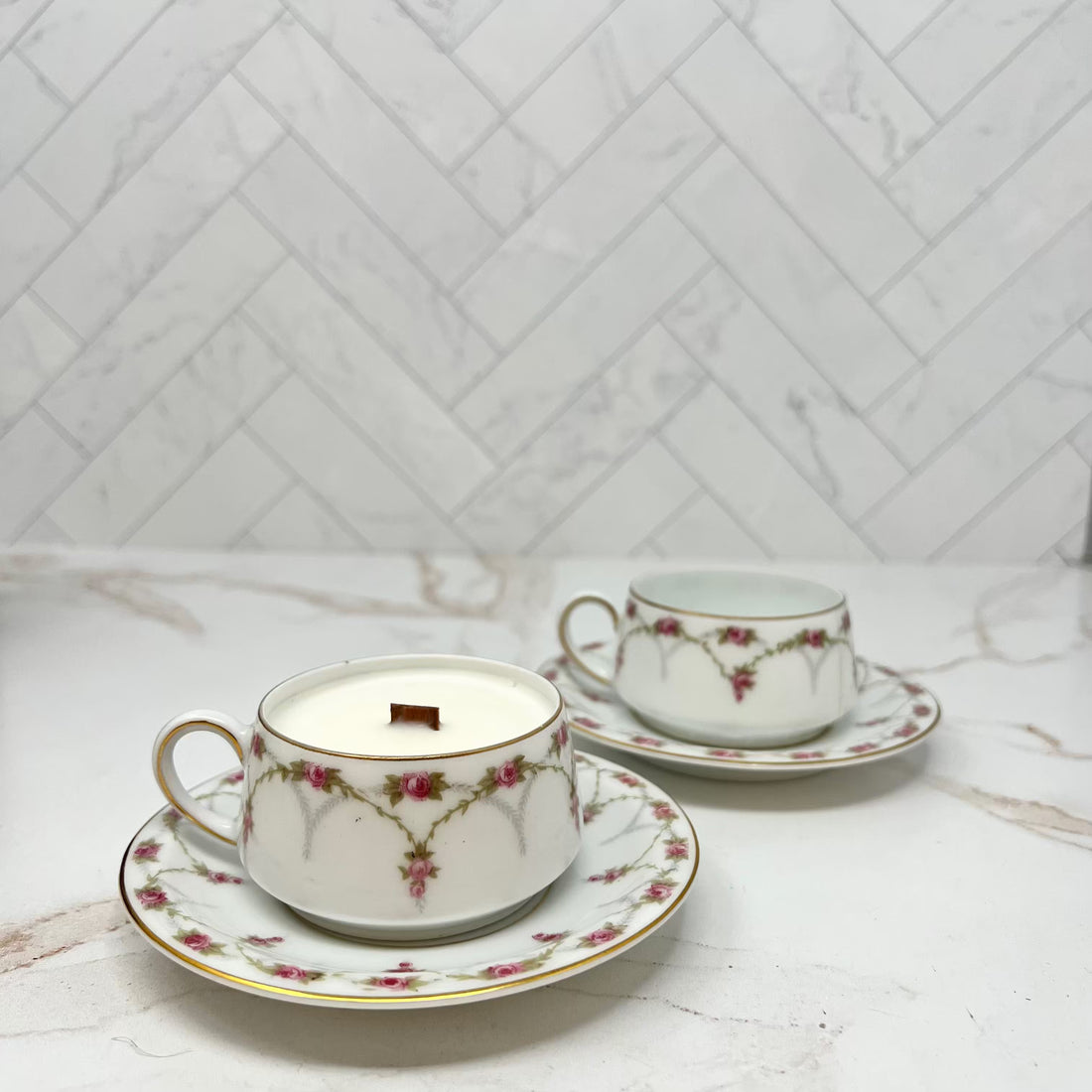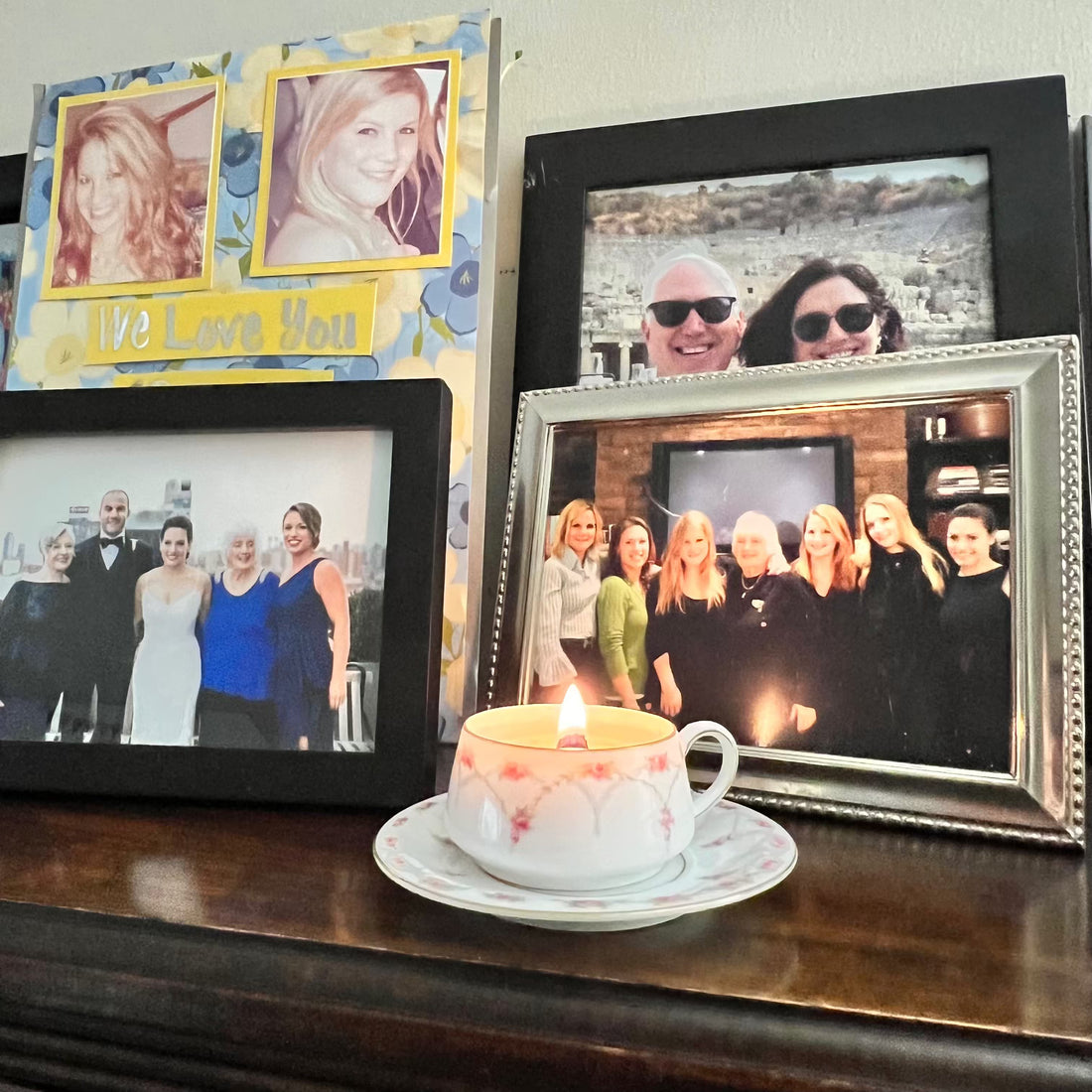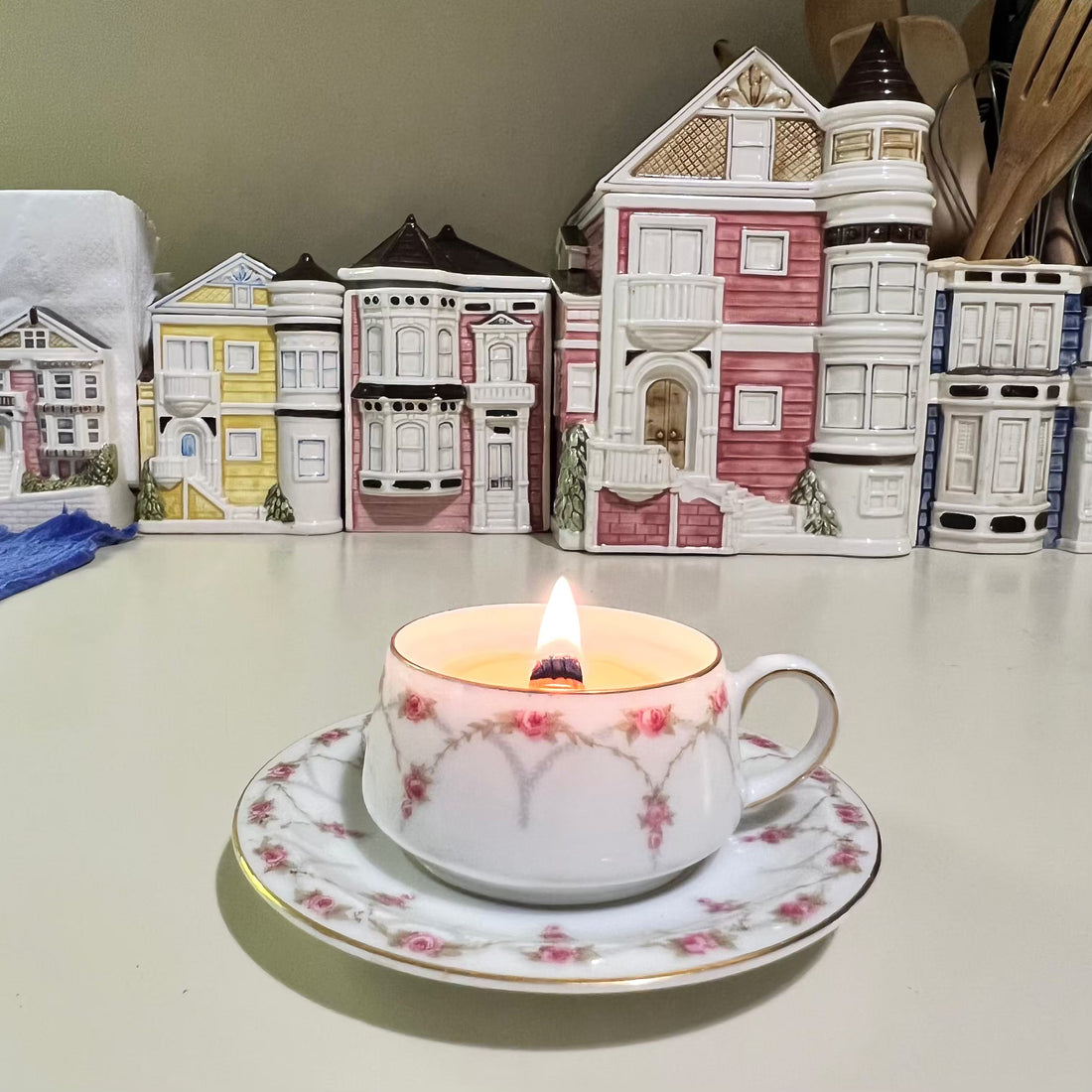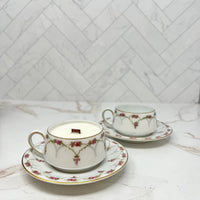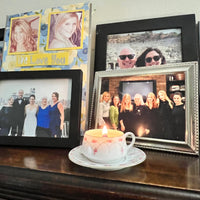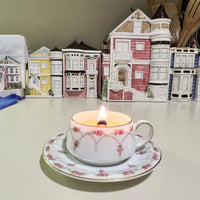 They say it's the little things that make us happy...In this case, it couldn't be more true!  Hand poured into darling, vibrantly-colored demitasse cups, these all-natural, rose petal-scented candles add charm and ambiance to any space.
All of our eco-friendly scented candles are made in partnership with Brooklyn-based candle makers, Glow to Grow, featuring soy vegan wax, sustainable wooden wicks and wildflower seed paper dust covers. 
If you're not satisfied with your purchase, neither are we.
If you don't love it, return it within 30 days for a refund minus a flat restocking fee of $10. Buyer is responsible for the cost of return shipping. Contact hello@thebrooklynteacup.com to initiate the return. Refunds will be promptly processed within 5-7 business days, once we have confirmed that the item has been returned in its original, vintage condition.
This candle is made with a wooden wick—these take a bit longer to light. Be sure to hold the flame until the entire wick lights.

Before re-lighting, trim off as much of the charred top as possible. Do this upside down so the charred bits don't wind up in your candle.

Always burn your candle on a level, heat-resistant surface.

Burn for at least 1 hour the first time. This allows the wax to melt all the way to the edge of the teacup or mug which helps prevent tunneling.
More about this item:
Dimensions: Saucer: ~5" diameter; Teacup: ~2.5" diameter x ~2.5" tall
Approx. Burn Time: 17 hours
About Our Candles: Each candle comes with a protective dust cover made from wildflower seed paper. When you're finished burning the candle, the empty vessel can be used to grow a mini garden!