The Brooklyn Teacup specializes in upcycling vintage fine china into delightfully practical tiered stands that you and your loved ones will actually use and enjoy.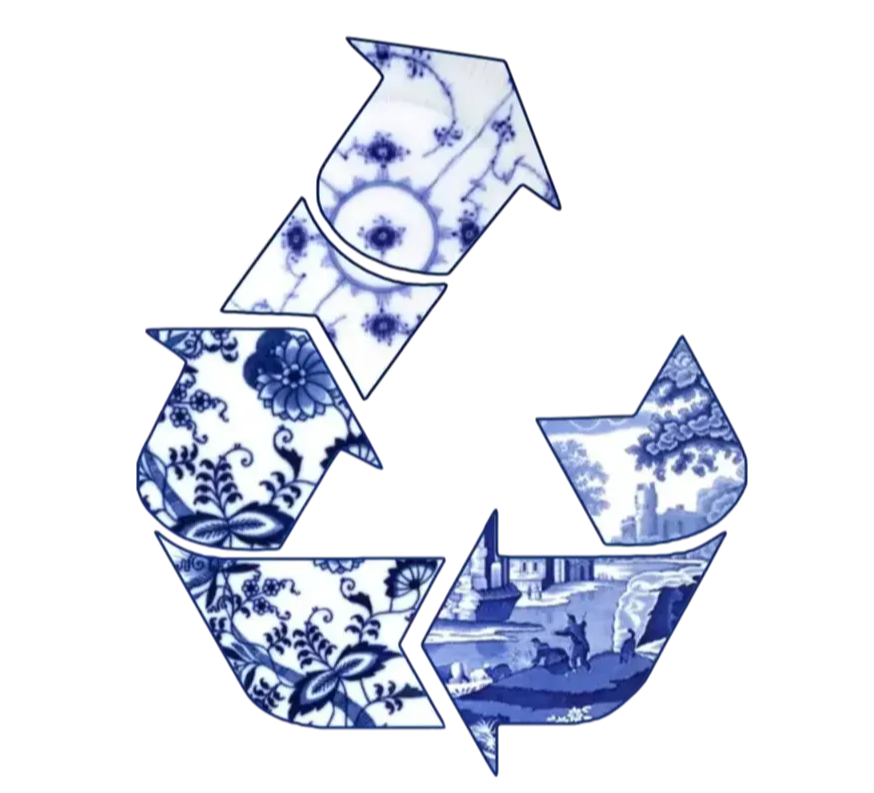 We define "upcycling" as the process of converting, transforming or reinventing an otherwise old or discarded item into something of higher quality or value. Kind of like recycling, but better!
---
If you've been debating what to do with the stacks of china in your cabinets that just seem to be taking up space—we've got your answer: Upcycle it! Turn those delicate heirlooms into uniquely sentimental, eco-friendly and practical gifts and home decor.
We now offer 2 ways to
upcycle your china: Mail-In & Curbside
Mix & Match Your Upcycle Order
Choose your sizes below and add them to your cart to start the Process
Once you've placed your order, You will be contacted for next steps
If you would prefer to have a brief phone consultation first, feel free to email Ariel at thebrooklynteacup@gmail.com to set up a time to speak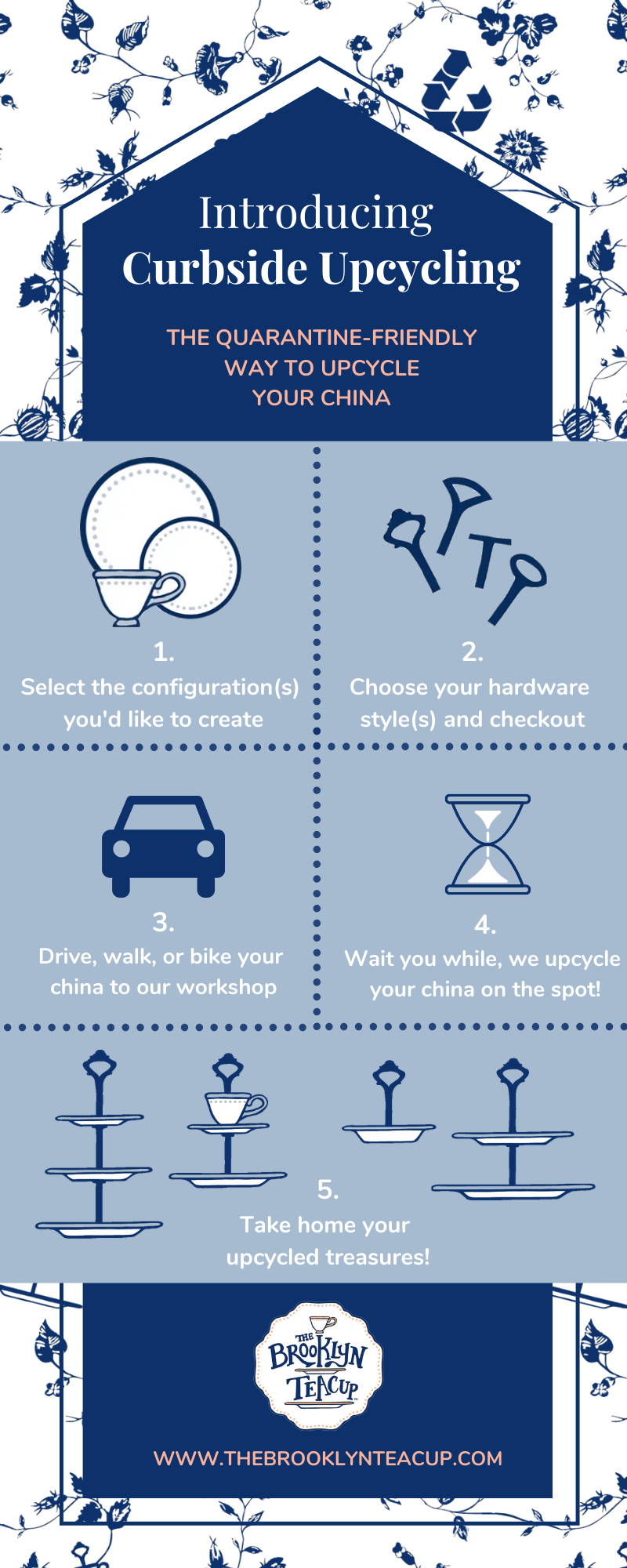 *NEW* Curbside Upcycling in Brooklyn
We're now offering same-day upcycling at our workshop in Park Slope, Brooklyn! It's the easy and social distancing-approved way to transform your china into functional tiered stands. Use the links below to choose your configurations, and then select the "pick up" option instead of shipping at checkout. The whole process is quick and easy - each stand can be assembled in as little as 15 minutes.
Learn more about how our new service came to be in this blog post.
Select the sizes/configurations of tiered stands you want to create, You can also contact us to set up a quick consultation to talk through your options.


Choose from among your hardware options. Place your order on our website. You will receive an email with our physical address and we'll set up an appointment.


Drive, walk, or even bike over to our workshop in Park Slope, Brooklyn to drop off your china.


While you wait, we will measure, drill, and assemble your china according to the sizes/configurations you've chosen. We'll text you when your order is ready for pick up; estimate roughly 15 minutes wait time per 3-Tier stand.


We'll pack up your newly transformed treasures for safe transport, and you can be on your way!
Our Popular Mail In Service
Don't live near NYC? Not a problem. We continue to offer our white glove Mail-In Upcycle service, as featured in The Washington Post. Use our website to place your mail-in order, or contact us to set up a complimentary consultation. Learn more about shipping and logistics on our FAQ page. We're proud to offer the option to ship your transformed treasures directly to your loved ones, wherever they may be. To do this, choose "multi-ship" at check out to enter their addresses.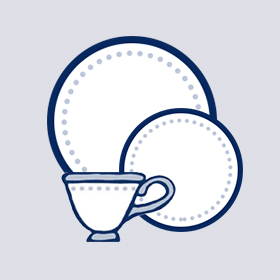 1.
Select the configuration(s) you'd like to create.
2.
Choose your hardware style(s) and checkout.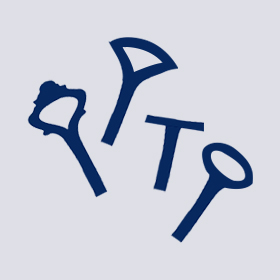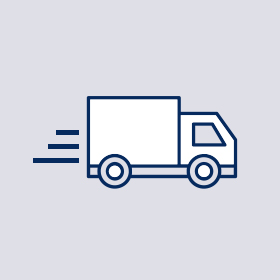 3.
After checkout, you'll receive an email with detailed packing and shipping instructions.
4.
Unpack and assemble your upcycled china. Enjoy!
"I had so much china laying around, given to me by both sets of grandmothers that were literally collecting dust...
Now, I use these pieces every holiday or dinner party to showcase dessert and treats. The best part is I get to use china that
reminds me of my family, [just] in a more useful way."
- Laura G, New York NY
---
Have questions about upcycling? Email us to get started.
Thanks!
This field is required
This field is required
This field is required
Brand Collaborations
Let's work together to create unique vintage piece for your branding and event needs