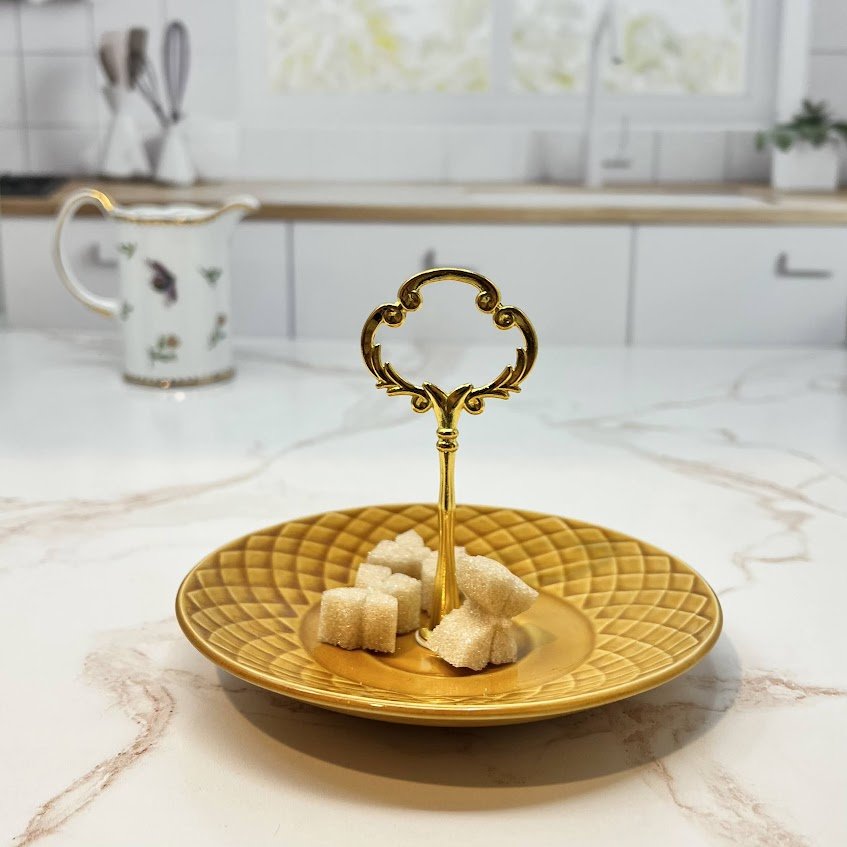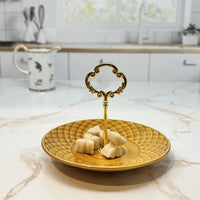 Brighten up any table with a sugar dish crafted from beloved Franciscan china, maker of the iconic Desert Rose pattern. Anyone with nostalgic ties to these iconic patterns will be delighted to have a piece they can display and enjoy everyday. 
Gilded or bronze, ribbon-shaped fixtures bring out the charmingly rustic allure of the china.
If you're not satisfied with your purchase, neither are we.
If you don't love it, return it within 30 days for a refund minus a flat restocking fee of $10. Buyer is responsible for the cost of return shipping. Contact hello@thebrooklynteacup.com to initiate the return. Refunds will be promptly processed within 5-7 business days, once we have confirmed that the item has been returned in its original, vintage condition.
Simply use a warm, damp cloth to remove any residue directly from your upcycled piece. For a deeper clean, disassemble and hand wash the china and hardware separately in mild, soapy water. Use a soft cloth to wash & dry.
Note: Prolonged contact with liquids, especially acidic juices or sauces, can damage or stain the china's surface. Clean shortly after use to avoid staining.
More about this item:
Dimensions: ~5.5" diameter x 5" H
Aftermarket Disclosure: This is an aftermarket piece that we have upcycled from vintage china. Small imperfections may exist around the drilled holes. Once assembled, these imperfections are not visible and do not impact the integrity of the piece.