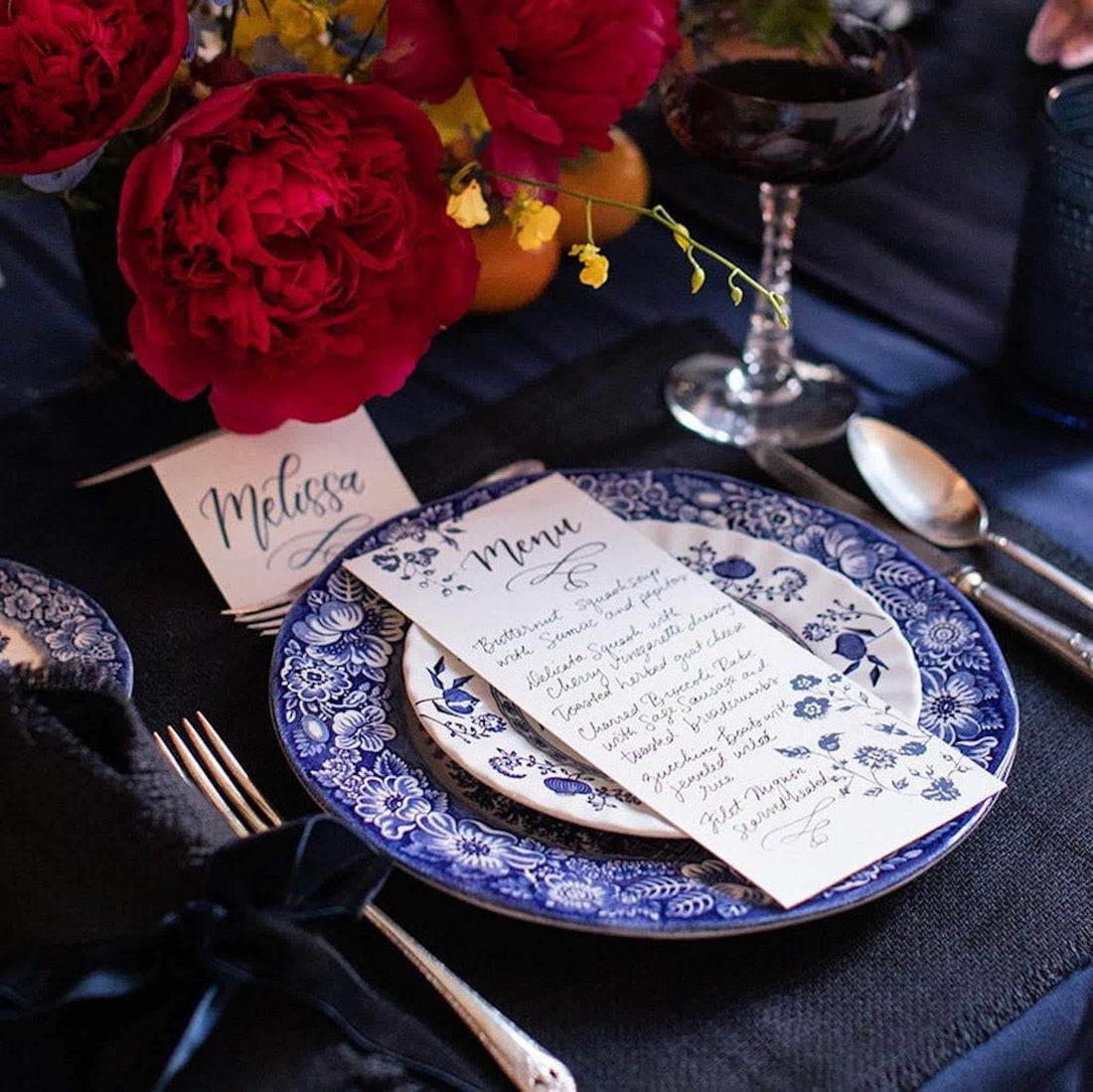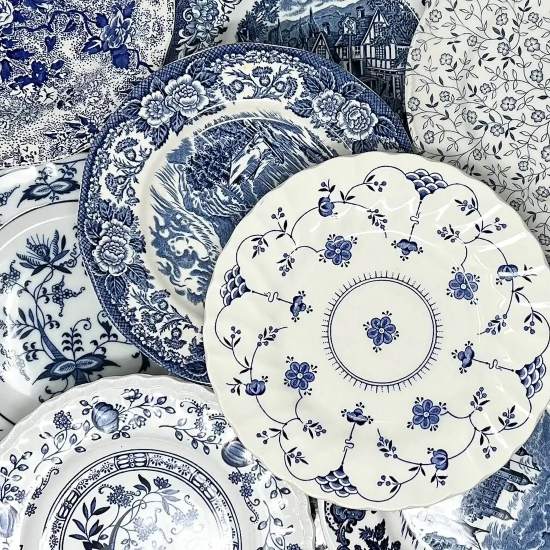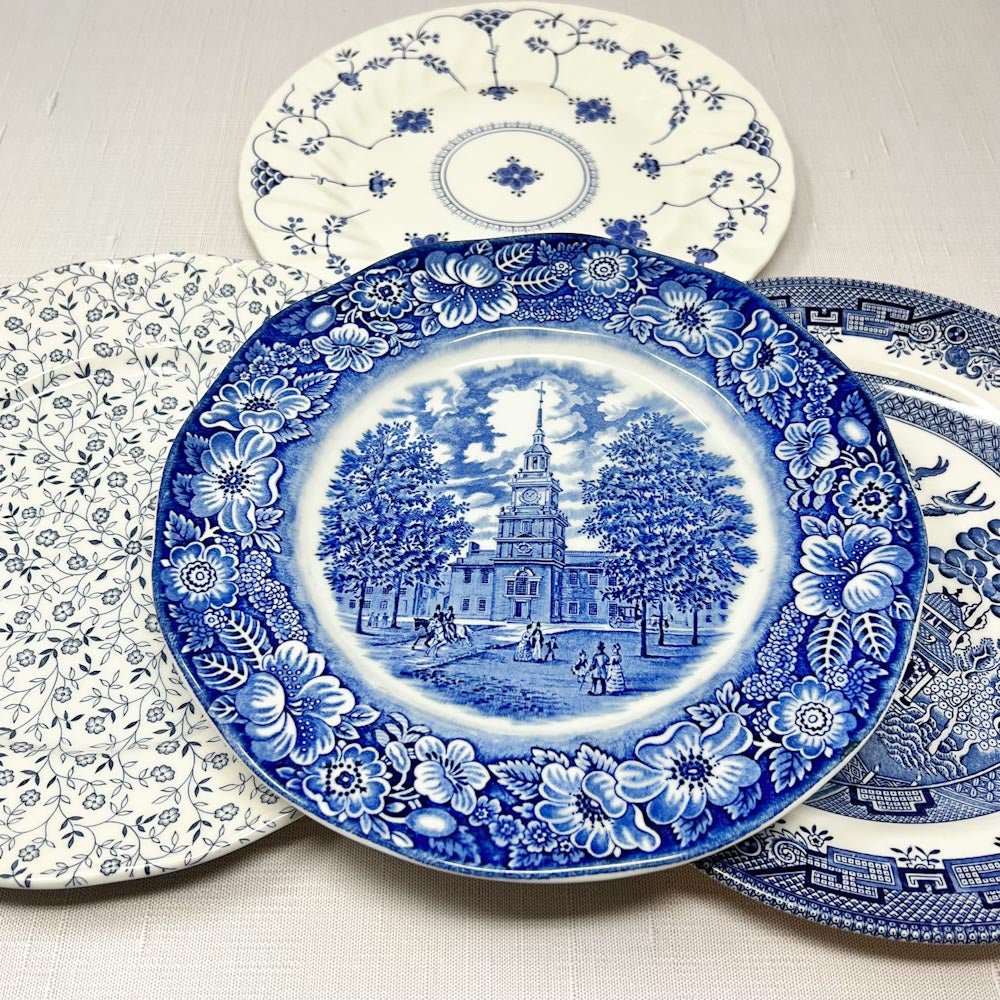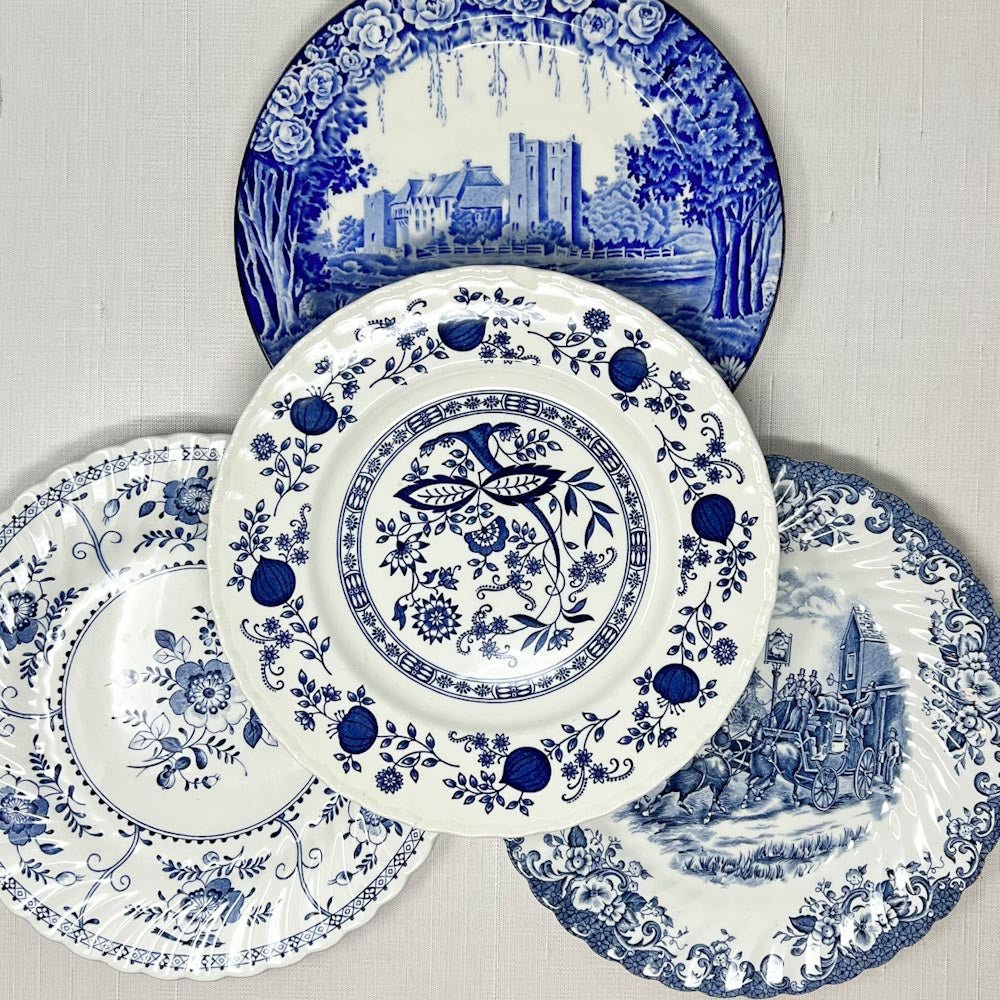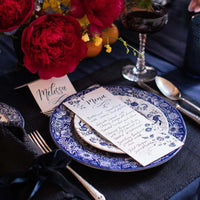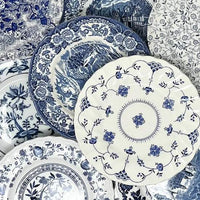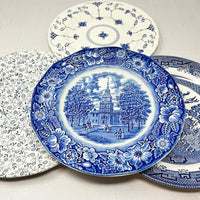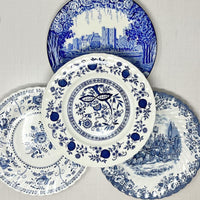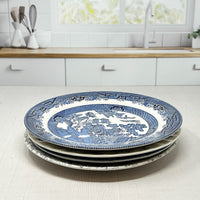 Gracious Dinner Plate Set
Maybe grandma got it wrong about when it's appropriate to use the "good china."  We think your favorite dinnerware should be adored, not stored! 
Elevate everyday weeknight meals or add that extra touch to your next casual gathering or celebration with a stunning set of handpicked, blue and white dinner plates.

Details: Each eclectic, carefully selected set of four (4) vintage dinner plates (~10") is curated to order. Sets include the following china pattern categories: 
1 landscape/historical scene–e.g., Coaching Scenes (Johnson Bros.)

1 blue onion or Nordic-inspired pattern–e.g., Finlandia (Myott)

1 floral/botanical design–e.g., Blue Peony (Churchill)

1 Chinoiserie design–e.g., Blue Willow (Johnson Bros.)
Note: Specific patterns and brands vary based on our ever-changing inventory, but the classic blue and white aesthetic is always the same. You're welcome to leave a note at checkout if you do not want a certain pattern or category included in your set.
If you're not satisfied with your purchase, neither are we.
If you don't love it, return it within 30 days for a refund minus a flat restocking fee of $10. Buyer is responsible for the cost of return shipping. Contact hello@thebrooklynteacup.com to initiate the return. Refunds will be promptly processed within 5-7 business days, once we have confirmed that the item has been returned in its original, vintage condition.
Thanks to its durable glaze, most transferware china is considered dishwasher and microwave safe. We recommend using the eco setting when cleaning your transferware by dishwasher and using liquid detergents.
Note: Prolonged contact with acidic juices or sauces can stain the china's surface. Clean shortly after use to avoid staining.
More about this item:
Dimensions: ~10" diameter