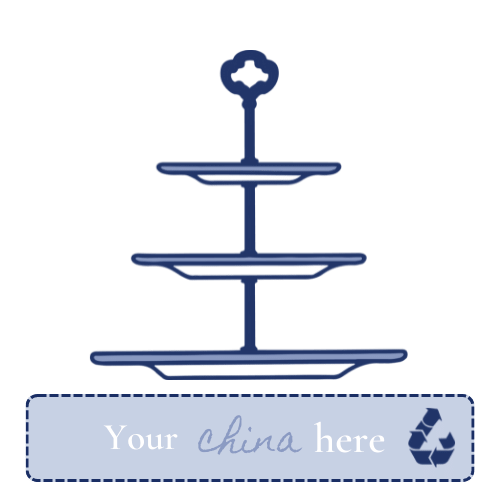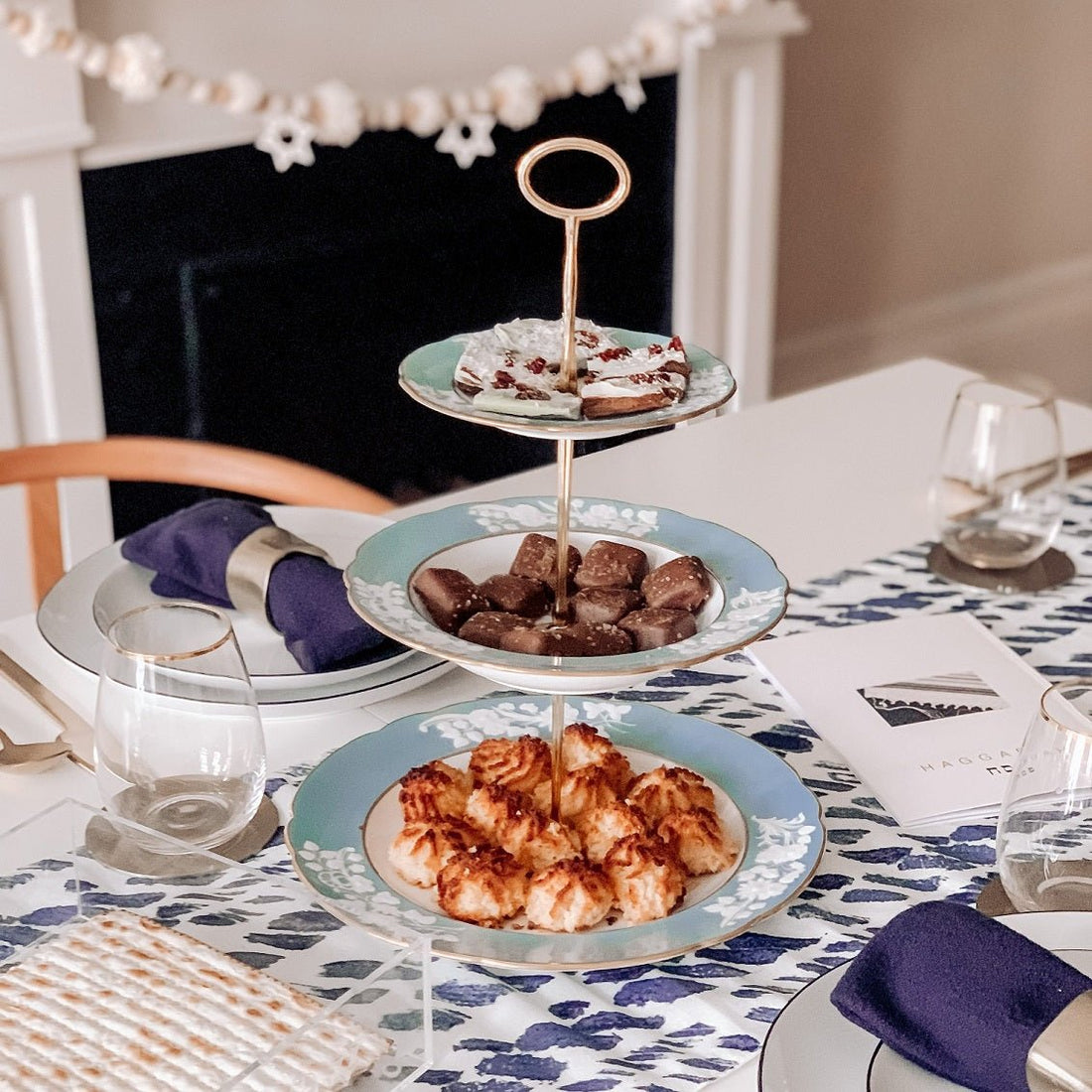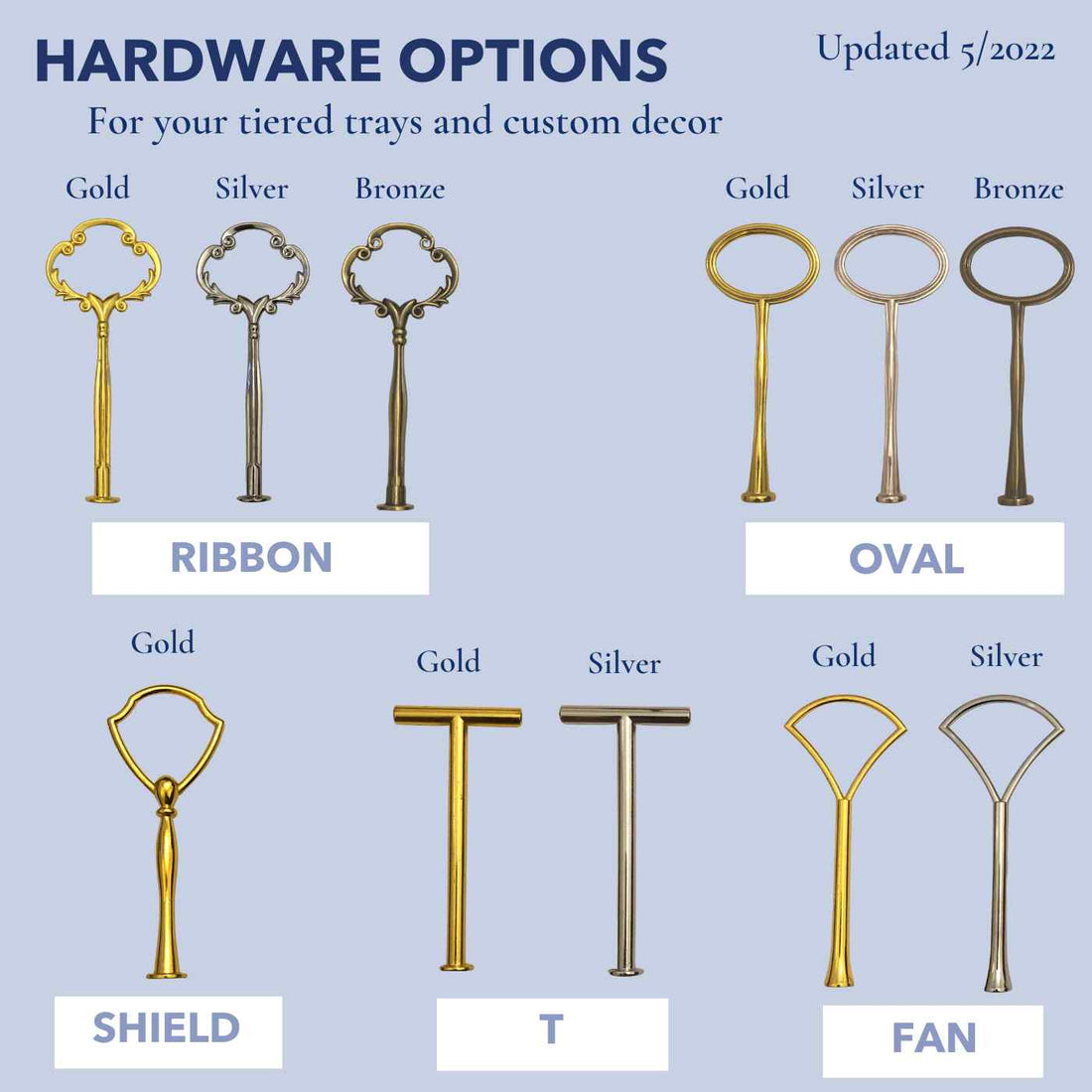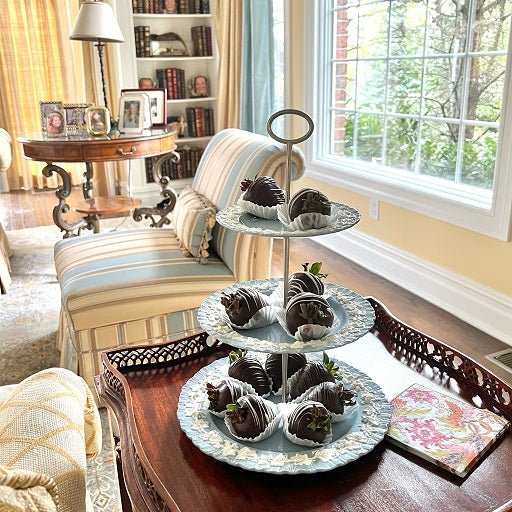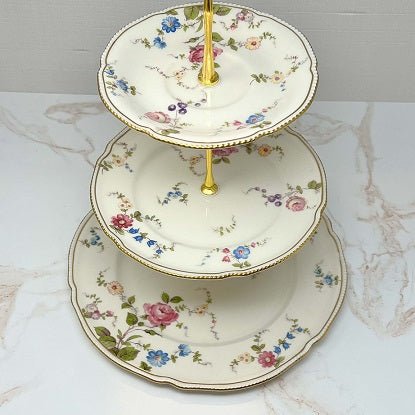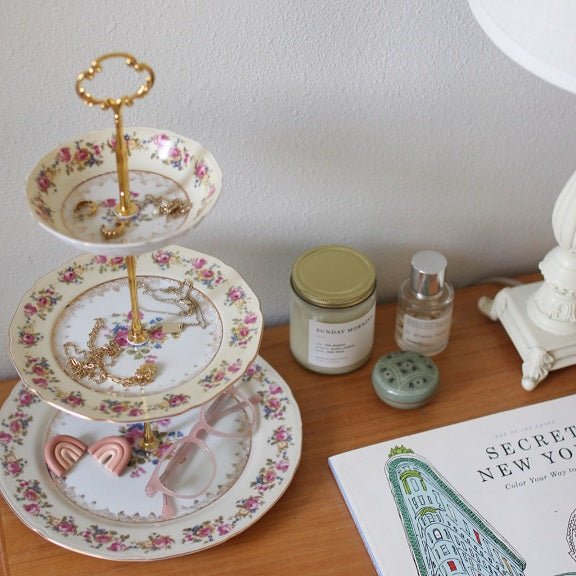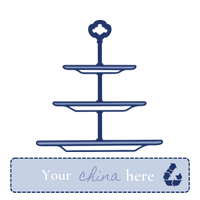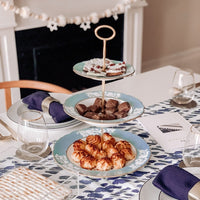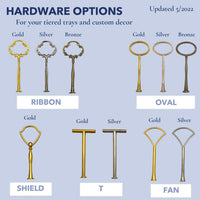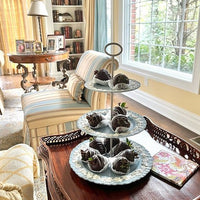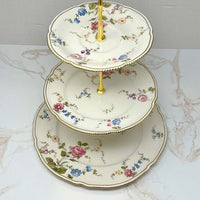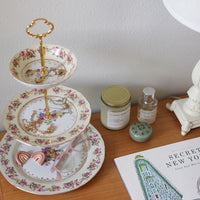 Unlock the potential of your vintage family china by upcycling it into a classic 3-Tier Tray.  Also known as a cake stand or tiered stand, this versatile, multi-level display piece not only adds sophistication but also a touch of nostalgia to any event.
Whether you're hosting an elegant tea party featuring delicate finger sandwiches and scones or opting for a more casual get-together with a spread of cheese and crackers, the 3-Tier is your go-to serving solution. Its picture-perfect design allows you to showcase your culinary creations in a stylish and memorable way.
The beauty of our 3-Tier Tray lies not only in its functionality but also in its adaptability. When not in use, you can easily reconfigure it into a smaller 2-Tier tray or disassemble it for convenient flat storage, ensuring it remains a practical and space-saving addition to your hosting repertoire.
To create your custom 3-Tier Tray, you'll need three different-sized plates and/or bowls, typically:
1 dinner plate
1 salad or dessert plate
1 bread plate or saucer
You can also customize it further with your preferred hardware from our selection of options.
If you're unsure of which pieces to send or want a second opinion, book a quick consultation. Together, we can craft the perfect 3-Tier Tray that adds beauty and nostalgia to any room in your home.
Packing and shipping instructions will be emailed to you upon checkout. Read here for more details about our china upcycling process. 
If you're not satisfied with your purchase, neither are we.
If you don't love it, return it within 30 days for a refund minus a flat restocking fee of $10. Buyer is responsible for the cost of return shipping. Contact hello@thebrooklynteacup.com to initiate the return. Refunds will be promptly processed within 5-7 business days, once we have confirmed that the item has been returned in its original, vintage condition.
Simply use a warm, damp cloth to remove any residue directly from your upcycled piece. For a deeper clean, disassemble and hand wash the china and hardware separately in mild, soapy water. Use a soft cloth to wash & dry.
Note: Prolonged contact with liquids, especially acidic juices or sauces, can damage or stain the china's surface. Clean shortly after use to avoid staining.